Facebook has designed a new camera rig for virtual reality video. The Surround 360 can shoot 3D video in 360 degrees and will be available as open-source technology from summer 2016.
The Surround 360 comprises 17 cameras capable of capturing 8K "super-high vision" video at up to 60 frames per second. The rig can record two hours of fully-synced 3D video which is rendered automatically and therefore requires very little post-processing.
Facebook has designed the Surround 360 to address some of the common flaws of 360-degree rigs. For example, the device is equipped with fish-eye lenses on the top and bottom so that it can capture a completely spherical view of surroundings but also incorporates a global shutter, which allows the rig to capture images from each lens simultaneously, ensuring that the pixels from each camera are in sync. Captured footage can be viewed through the Gear VR and Oculus Rift headsets, or shared online.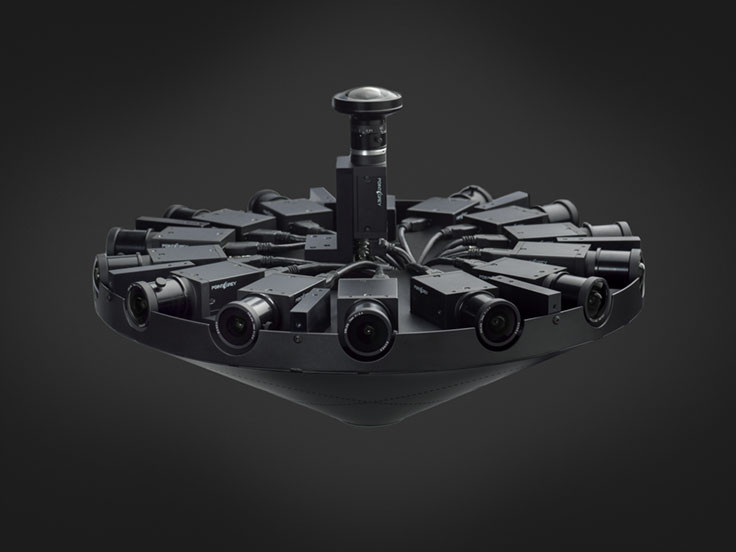 The components that make up the Surround 360 are worth approximately $30,000 (£21,000, €26,000) in total. Facebook is open-sourcing both the hardware and software in the hopes that it will give developers and filmmakers the necessary tools to accelerate the burgeoning VR / 360-degree video market. Nokia is trying something similar with the OZO, which began shipping in March. Unlike the Finnish telecoms vendor, Facebook says it is not planning to manufacture the Surround 360 itself.
Unveiling the Surround 360 at Facebook's F8 conference in San Francisco on 12 April, chief product officer Chris Cox said: "We're not planning on getting into the camera business. We're open-sourcing the hardware and software for all of this... if you're a hardware hacker, if you're a professional, we hope that you find in here some solutions that will help you figure out how to contribute back to this ecosystem".
The Surround 360 will be available from Q3, via code repository GitHub.