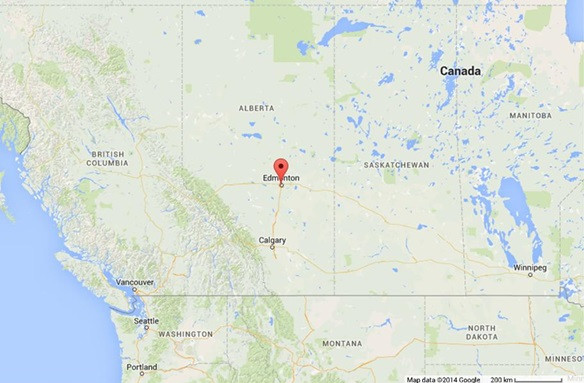 At least eight people, including two children, have been shot dead in an extreme case of domestic violence in Edmonton, Canada.
The victims and the gunman, who shot himself, were found dead in two different residences in the Canadian city.
The police said the incident "appears to an extreme case of domestic violence gone awry".
Police chief Rod Knecht said: "According to family, the male seemed depressed and overly emotional. The family was concerned that the male may be suicidal."
"This series of events are not believed to be random acts and there is no risk to the broad public. These events do not appear to be gang-related, but rather tragic incidents of domestic violence," he said.
Authorities have not revealed the name of the suspect as yet, nor his relationship to the victims. Police said they knew him and that he had a criminal record dating back to 1987.
The adult victims who were killed in the rampage were aged between 25 and 50. Both children were under the age of 10.
Investigators said the suspect used a stolen shotgun to kill the victims. Police are not looking for any other suspect.
Autopsies on the victims and on the suspect are set to take place on 1 January.