Quebec mosque attack: Six killed and eight wounded by gunmen during evening prayers
Two gunmen began shooting during evening prayers on Sunday.
Quebec police say two suspects arrested.
Shooting has been described as a 'terrorist attack on Muslims'.
Six people have been killed and eight wounded when gunmen opened fire at a mosque in Quebec City, Canada during Sunday (29 January) evening prayers.
The attack has been described as "terrorist attack on Muslims" by Canadian Prime Minister Justin Trudeau.
Two suspects have been arrested. Police have dismissed earlier reports that a third suspect was on the run. They said only two people were involved in the attack.
No other details were given. The motive of the attack is still not known.
Eyewitnesses reported that gunmen opened fire on around 40 people at 8pm while evening prayers were taking place at the Quebec City Islamic Cultural Center.
Quebec Police say that two persons have been arrested. No further details are immediately available.
The Mosque's president, Mohamed Yangui, told Reuters that the incident happened during evening prayers on Sunday.
Initial footage showed a number of ambulances outside the scene. Police have set up a perimeter around the center in the Sainte-Foy neighbourhood.
Yangui told reporters that he was not inside when the shooting occurred but that he got a number of distressed calls from those inside. He did not know the number of injured and said they had been taken to different hospitals in the area.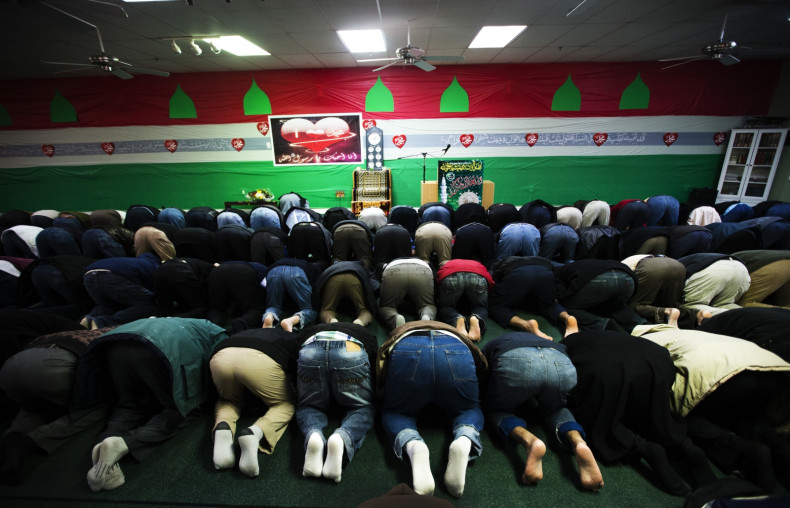 "Why is this happening here? This is barbaric," Yangui said.
In June 2016, during the holy Muslim month of Ramadan, a pig's head was left in front of the mosque with a note that said "Bon appétit". At the time, Yangui told CBC that he though the incident was isolated: "We love everyone. We have no problem with anyone and we respect people. We hope it's mutual. And we are always here to give the image of the good Muslim to all Quebecers."
The cultural centre shared a live video on Facebook of the situation outside the mosque as police arrived on the scene.

Quebec's premier, Philippe Couillard, called the event a "terrorist act" and said flags would be flown at half mast.
In a post on Twitter, Prime Minister of Canada, Justin Trudeau, said: "Tonight, Canadians grieve for those killed in a cowardly attack on a mosque in Quebec City. My thoughts are with victims & their families."
He added: "We condemn this terrorist attack on Muslims in a center of worship and refuge."
The Prime Minister said: "Muslim-Canadians are an important part of our national fabric, and these senseless acts have no place in our communities, cities and country, Canadian law enforcement agencies will protect the rights of all Canadians, and will make every effort to apprehend the perpetrators of this act and all acts of intolerance."
The shooting took place over the weekend that Trudeau had opened its doors to refugees after US President Donald Trump suspended his country's refugee programme and imposed a temporary ban on citizens from seven Muslim-majority countries from entering the US.