French leftwinger Benoit Hamon secured a resounding victory over former prime minister Manuel Valls on Sunday (29 January) as he secured the candidacy for the Socialist Party in April's presidential elections.
A former education minister, Hamon – who has been compared to Labour leader Jeremy Corbyn – took around 59% of the votes to Valls' 41%, results from 80% of polling stations showed. Hamon's win marks a shift back to core left-wing values and a rejection of Socialist President Francois Hollande's pro-market, centre-left policies.
Hamon's proposals include a monthly universal basic income for everybody, a reduction in the work week from 35 to 32 hours, legalising cannabis and a tax on robots. "Tonight the French left is holding its head high, is turning to the future and wants to win," he told jubilant supporters after his victory.
Hamon added: "I believe that faced with a conservative right that represents privilege and a destructive extreme right, our country needs a left that thinks of the world as it is, and not as it was, a left that can bring a future people want." Conceding defeat, Valls wished Hamon "good luck for the battle ahead" as he seeks to unite a deeply divided party.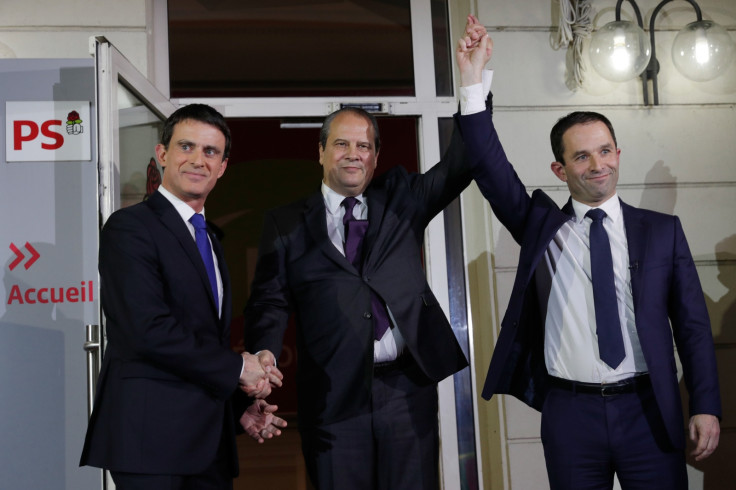 According to a Financial Times report, a number of Valls' supporters are expected to turn to centrist Emmanuel Macron, who is gaining rapidly in the polls and is expected to benefit from Hamon's nomination.
A Kantar-Sofres-One Point poll showed that Macron is neck and neck with conservative candidate Francois Fillon. Macron is on 21% to Fillon's 22%.
Fillon has suffered a setback in recent days amid allegations that his wife was paid for parliamentary work that she did not do over a period of years. Fillon has denied the allegations and pledged to drop out of the presidential race if he were criminally investigated.