A two-foot crack in the only bridge linking east and west Canada, which broke because of freezing temperatures, has caused travel chaos as travellers and truckers are forced to make a detour through the United States.
A rupture in an expansion joint in the Nipigon River Bridge caused the gap, with traffic travelling along the Trans-Canada Highway now forced to re-route at Sault Ste. Marie in the United States, where possible, around Lake Superior.
"Canada has been cut in half," said Nipigon Mayor Richard Harvey told the Toronto Star, "If you want to take something from Toronto to B.C [British Colombia], it goes across this bridge. There is no alternative. Every truck that goes across Canada goes across this bridge."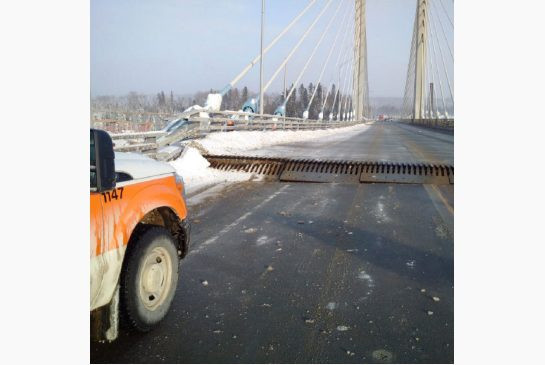 Engineers are working to repair the structure and find out what went wrong but at present the bridge is closed until further notice. "Clearly there is a problem, how bad the problem is no one knows at this point," Harvey was quoted as saying.
The bridge, Ontario's first cable suspension bridge, has only been opened on its west-bound lanes since November with the east-bound half due to open in 2017. The bridge it replaces is in the process of being knocked down.
Officials are said to be doing all they can to address the situation with the small community in Nipigon to the northeast of Thunder Bay stepping up to address the suffering of stranded motorists. A local community centre is offering refuge to drivers 24 hours a day, as Nipigon's normal capacity for travellers becomes overwhelmed.
The closure of the bridge is already believed to have had an adverse effect on Ontario's provincial economy. Further delays could have a knock-on effect across the whole of Canada.