The two Muslim converts who carried out attacks against Canadian soldiers in Quebec and Ottawa shared a common interest in radical British hate preacher Anjem Choudary, according to reports.
The Twitter profiles of Martin 'Ahmad' Couture-Rouleau, a 25-year-old Muslim convert who was shot dead by police after he killed a Canadian soldier and injured a second near Montreal, and Michael Zehaf-Bibeau, who gunned down a soldier in Ottawa, showed they followed several Islamist preachers, including Choudary.
The preacher, who was recently arrested in London on suspicion of being member of British-based Islamic terrorist group Al-Muhajiroun, rejected any links with the Canadian assailants.
"I don't have any idea who the fellow was yesterday, and there were reports a few days ago the one who ran over a couple of army personnel was following me on Twitter as well," Choudary told Reuters. "The fact that someone follows you on Twitter does not mean you necessarily influenced him to do anything."
Both Couture-Rouleau and Zehaf-Bibeau had their passports seized after they reportedly tried to leave the country to head to the Middle East to join Isis (Islamic State) militants.
Zehaf-Bibeau, of Libyan descent, was designated as a high-risk traveller. Although he did not have extremist views, he showed a "disturbing side", according to friends. His obsession with a Shaytan (devil in Arabic) looking after him may suggest that he might have been mentally ill.
Couture-Rouleau, who went under the Twitter handle of Abu Ibrahim al-Canadi, had recently become influenced by radical Islam, with friends suggesting he acted in response to an appeal by the Islamic State group for jihadi sympathisers across the world to launch "lone wolf" attacks on Westerners "wherever they can be found".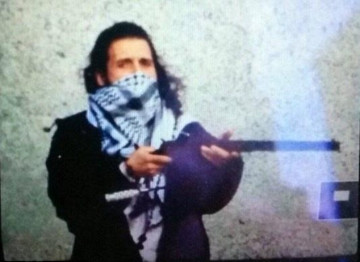 Choudary, who has some 20,000 Twitter followers, denies any involvement in militant activity. "We're living in a global community and no doubt Muslims around the world who have their eye on what's happening in Syria and Iraq or want to know about the sharia will come across us at one point or another," he said. "That does not mean that we're encouraging people to carry out any acts of terrorism."
Then, he warned that the UK could see similar incidents to those that took place in Canada, as backlash for taking part in US-led air strikes against IS in Syria and Iraq.
Reuters reports that following his arrest in September, Choudary has been released without charge.