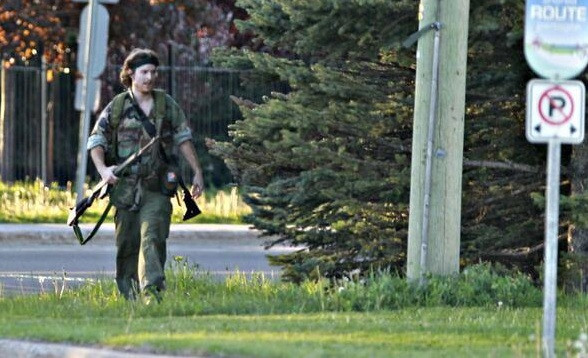 Fugitive gunman Justin Bourque posted cryptic Megadeth lyrics just hours before allegedly shooting dead three police officers and wounding two others in the Canadian city of Moncton.
The lyrics from the song "Hook in Mouth" by Megadeth allude to a "little man with a big eraser, changing history" with the final lyric of the status stating: "I believe my kingdom will come."
The chorus of the song spells out "Freedom" in acronym. Other cryptic references include a "cockroach in the concrete" and if you "make a person disappear... no one will ever miss you".
In April, a Canadian man accused of killing five people at a college party in Calgary had also quoted Megadeth lyrics - "dread and the fugitive mind -- the world needs a hero" -- before the incident.
Bourque, who is "armed and dangerous", remains on the loose as police continue a city-wide manhunt. They advised Moncton residents to stay inside and lock their doors.
The two police officers wounded were taken to hospital with non-life threatening injuries, a police spokesman said.
The Royal Canadian Mounted Police tweeted a photo of Bourque dressed in military camouflage and armed with two guns while others posted photos of bloodied cars of the police officers killed.
The alleged shooter's Facebook page is littered with anti-police posts, pro-gun pictures and photographs of himself posing with assault rifles.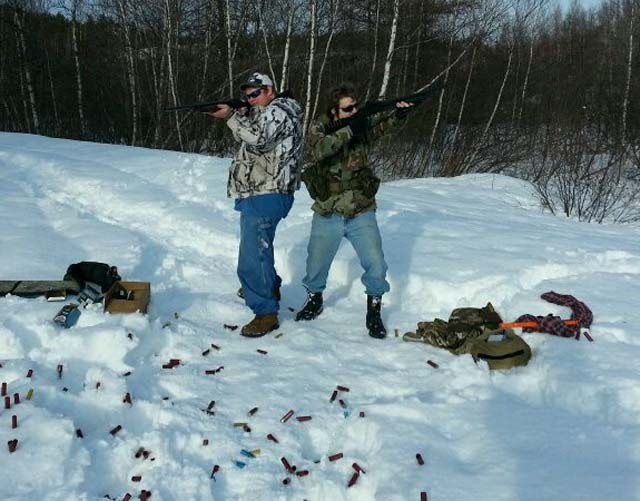 Moncton premier David Alward issued a statement after the shootings expressing his shock and sadness at the "tragic situation".
"On behalf of all New Brunswickers, I would like to extend my thoughts and prayers to those affected.
"I would ask New Brunswickers, particularly in those areas identified by police, to follow the situation as it develops and to listen to the advice of police."
Gun attacks of this nature are extremely rare in Canada which is widely regarded as a country with low levels of crime.
The country's deadliest attack came in 2005 when four Royal Canadian Mounted Police officers were shot dead in Alberta when they searched a farm and a man opened fire.
The city of Moncton, which lies 300 miles from the US border, has a population of approximately 69,000 making it only Canada's 79th most populous city.