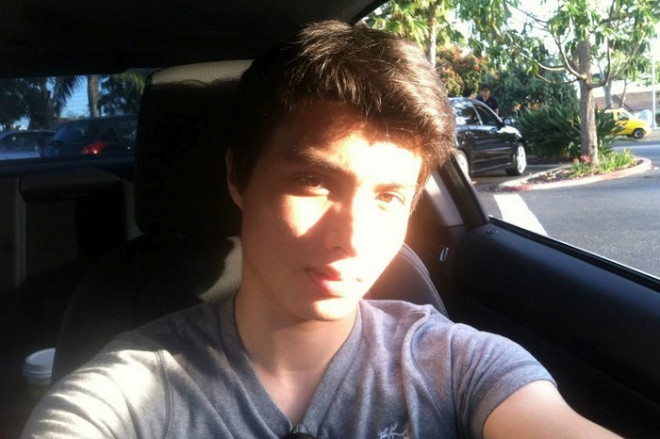 The father of a 20-year-old man gunned down during Elliot Rodger's rampage in Santa Barbara last week, has made a tearful plea to politicians to end gun violence by approving gun-control laws.
He demanded that members of Congress stop calling him to offer condolences.
"I don't care about your sympathy. I don't give a shit that you feel sorry for me," he told the Washington Post. He then urged the public to join him in demanding "immediate action" on guns.
"I'm going to ask every person I can find to send a postcard to every politician they can think of with three words on it: 'Not one more'. People are looking for something to do. I'm asking people to stand up for something. Enough is enough."
His son, Christopher Ross Michaels-Martinez, was one of Rodger's six victims.
Rodger stabbed his roommates Cheng Yuan Hong, George Chen and Weihan Wang to death.
He then shot Veronika Weiss and Katie Cooper near their campus, and Martinez at a deli.
Another 13 people were wounded in the attack in the town of Isla Vista.
Martinez was the only parent to speak at the memorial service, but he also read statements from the parents of the other victims.
"It's time to stop the gun violence," he said. "Our children deserve a land free from fear." At a press conference he blamed the shootings on "craven, irresponsible politicians and the NRA [National Rifle Association]".
The memorial was organised by the University of California, and was attended by thousands of students, faculty, college alumni, and local political figures.
Rodger, a 22-year-old lonely and sexually frustrated student, had been receiving treatment for mental health issues.