Canada: Three sisters buried alive by grain in freak accident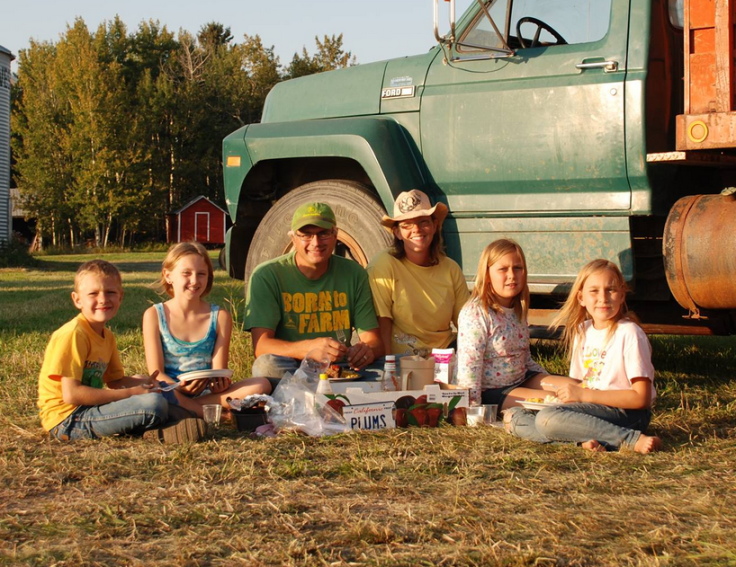 Three Alberta, Canada, sisters aged between 11 and 13 have been confirmed killed in a freak harvesting accident after they suffocated under an avalanche of grain.
The girls, Catie, 13, and 11-year-old twins Dara and Jana Bott died after being buried under a torrent of canola seeds. They were playing inside the family truck while it was being filled, Alberta officials said. The Royal Mounted Canadian Police said that first responders were called to the family's farm, where the accident occurred, near Withrow in the early evening.
Catie and one of her younger sisters died at the scene. The third was taken to an Edmonton hospital by air ambulance but died there, the Edmonton Journal reported.
In a statement the Bott family said they do not regret raising their children on the farm. "Our kids died living life on the farm. It is a family farm. We do not regret raising and involving our kids ... on our farm," they said in a statement. Sergeant Mike Numan said attending the scene had been difficult for all involved.
""This is hitting all of us very hard," the officer said. "Front-line responders are routinely called out to sad situations, but things are always harder for everyone when kids are involved."
Alberta's provincial government has commented on the tragedy. NDP politician and agriculture minister, Oneil Carlier, said: "My thoughts are with the family of the three girls who died in the hamlet of Withrow and my heart aches for them today. As a father myself, I believe no parent should have to bear the loss of a child. I join Albertans in expressing grief and sympathy for the parents of these girls as they go through this unimaginable sorrow."
© Copyright IBTimes 2023. All rights reserved.