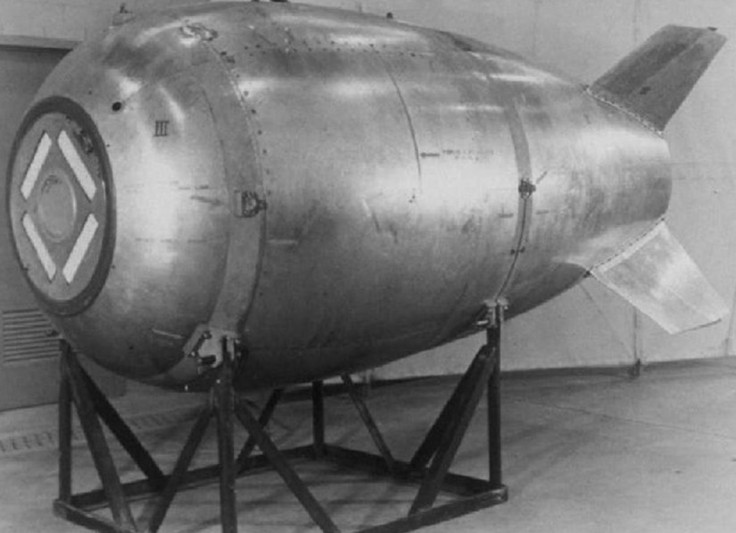 A commercial diver may have discovered a lost dummy atomic bomb which has been missing since 1950 off the coast of British Columbia, Canada. The Royal Canadian Navy are now investigating the object, which was found near the Haida Gwaii archipelago and is thought to be have been lost during a US training mission after the crash of a B-36 bomber.
Sean Smyrichinsky was diving off the remote Pitt Island, hunting for sea cucumbers, when he discovered a large metal device that he described as "like a UFO". The Canadian government does not believe the bomb contains active nuclear material, and it is said to be packed with lead – not plutonium – and TNT.
Before it disappeared, the bomber's mission was to simulate a nuclear attack on San Francisco carrying a dummy Mark IV nuclear weapon similar to the atomic bomb that was dropped on Nagasaki, Japan. The plane was travelling to Carswell Air Force Base in Texas when its engines caught fire several hours into its flight.
The crew set the plane to autopilot to crash in the middle of the ocean and attempted to parachute to safety. Five of the 17 crew members did not survive.
Three years later, the plane's wreckage was found hundreds of kilometres inland, near the Alaskan border with British Columbia. The inactive bomb, weighing almost 4,900 kilograms, was lost, and its whereabouts remained a mystery,
"I found this big thing underwater, huge, never seen anything like it before," Smyrichinsky told the Vancouver Sun. "I came up telling all my buddies on the boat, 'Hey, I found a UFO. It's really bizarre.' And I drew a picture of it, because I didn't have a camera."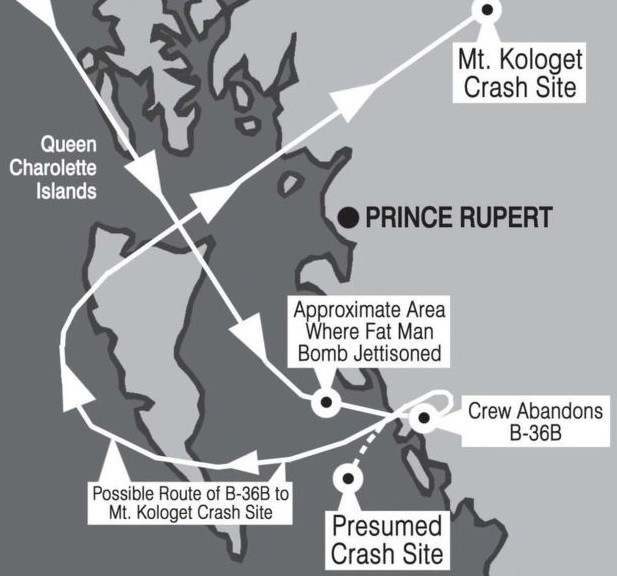 The thing he found was "bigger than a king-size bed", perfectly flat on top with a rounded bottom and had a hole in the centre "just like a bagel," he told the BBC.
Dirk Septer, an aviation historian from British Columbia, says the US government searched for the wreckage but couldn't find the weapon. "It was a mystery to everyone," he said. "It was the height of the Cold War and they were just paranoid that the Russians would get a hold of it." However, he added that the location of the discovery makes him a tad sceptical that Smyrichinsky has actually found the legendary missing dummy bomb.