Russia building hypersonic stealth bomber than can launch nuclear bombs from space
PAK-DA strategic bomber's hypersonic engine works and prototypes could be in the air as soon as 2020.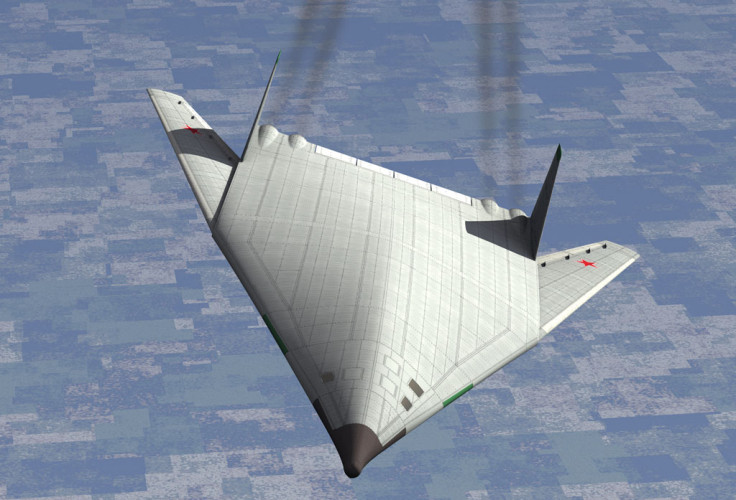 Update: Russia's Defense Ministry has said that media reports concerning its development of a stealth bomber capable of launching nuclear attacks from space had been "misinterpreted".
In a statement issued to Tass.ru, a ministry spokesperson said that while Russia is developing advanced jet engines capable of space flight, the idea that a bomber would be able to launch a nuclear strike from space was "hypothetical."
Original article: Russia is reportedly building a next-generation stealth bomber, able to fly anywhere in the world within two hours and launch a nuclear attack from space. The hypersonic PAK-DA strategic bomber – which will be invisible to radar – is expected to take flight in 2020, following recent successful tests of a prototype engine.
The PAK-DA will be equipped with a special hybrid Turbofan engine, making it capable of low-level space flight. When flying inside the earth's atmosphere, the bomber will burn traditional kerosene fuel. Once in space, the engine switches to methane and oxygen, allowing the PAK-DA to fly without air.
The aircraft has been designed to take off from regular airfields and travel to space carrying a payload of long-range ballistics, including hypersonic missiles with nuclear capabilities. From there, it will be able to launch attacks on targets before returning to base.
Russia, China and the US are currently engaged in a new arms race aimed at developing hypersonic aircraft and missiles, which are able to reach five times the speed of sound.
Engine works, aircraft to be built in 2018
Russia's PAK-DA is being developed by the Tupolev Design Bureau, designers of the notorious Tu-95 'Bear' strategic bombers that have been spotted flying close to British airspace in recent months.
General Sergei Karakayev, commander of Russian Strategic Missile Forces, said that a model for the engine had already been built and tested at Russia's Military Academy in Serpukhovo.
"The unit's operational ability had been proven," he said, according to US news site Observer. "Right now we are reviewing the nuances, which will take approximately one year. Once we agree on the plans, we will start building the engine itself.
"In the second year of development (2018) we will build the hardware. Perhaps I am rushing things, and some issues may arise, but by 2020 we should have a fully-functioning product."
Russia's Central Aerohydrodynamic Institute is also said to be involved in the bomber's development to help ensure it is capable of flying at hypersonic speeds. The engine of the PAK-DA is expected to be showcased during September's International Military Technology Forum in Moscow.
© Copyright IBTimes 2023. All rights reserved.