Kimi Raikkonen edged Lewis Hamilton out by just over two-tenths of a second to set the fastest time of the weekend thus far as Ferrari and Mercedes resumed their battle at the Canadian Grand Prix.
The Silver Arrows team struggled to match the pace set by the red cars in the previous race in Monaco after struggling with tyre warm-up issues on the ultra-soft compound, but seemed to have returned to form this weekend despite the same tyre compounds being used. The track layout is completely different and it is more dependent on the power unit rather than just mechanical grip like in the streets on Monte Carlo.
The Ferraris still looked to have the edge during the long runs in second free practice (FP2), but Mercedes are always known to run less power on Friday (9 June). The true pecking order will only be clear after qualifying on Saturday.
Red Bull Racing have made up ground on the leading teams since the start of the season, but it still may not be enough when it matters to challenge for a place in the top four. They seem to be having a race amongst themselves as they have a considerable gap with the teams behind them namely Williams, Force India and Toro Rosso.
Raikkonen took pole position last time out in Monaco and looked in good form throughout Friday practice. He will be a contender alongside teammate Sebastian Vettel, who still expects to find more performance after struggling with minor issues during FP1 and FP2. Hamilton and Valtteri Bottas will also certainly be in the mix but their issues with the ultra-soft tyre will be worth keeping an eye on.
Where to watch live
The third free practice session at the circuit Gilles Villeneuve begins on 10 June at 3pm BST, while the qualifying session starts at 6pm BST. Sky Sports F1 and Sky Sports F1 HD will provide live coverage of both events in the UK.
Real-time internet updates are available on the Live Timing section of the sport's official website.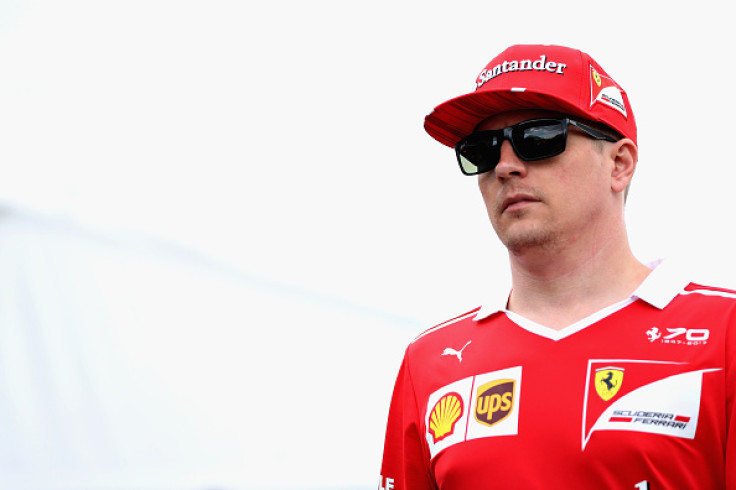 Top 10 results of the second practice session (FP2) from the Circuit Gilles Villeneuve, Canada:
POS.
DRIVER
TIME
GAP
1
KIMI RÄIKKÖNEN
1:12.935
2
LEWIS HAMILTON
1:13.150
+0.215s
3
SEBASTIAN VETTEL
1:13.200
+0.265s
4
VALTTERI BOTTAS
1:13.310
+0.375s
5
MAX VERSTAPPEN
1:13.388
+0.453s
6
FELIPE MASSA
1:14.063
+1.128s
7
FERNANDO ALONSO
1:14.245
+1.310s
8
ESTEBAN OCON
1:14.299
+1.364s
9
DANIIL KVYAT
1:14.461
+1.526s
10
SERGIO PEREZ
1:14.501
+1.566s