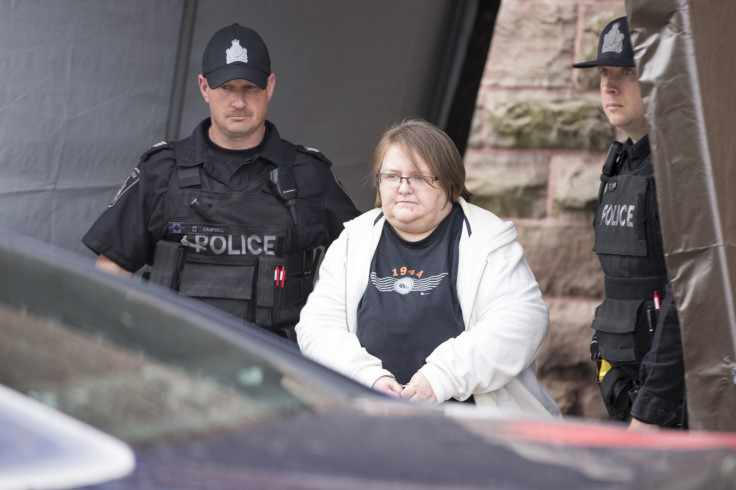 A Canadian nurse has been accused of murdering eight elderly residents at nursing homes over a period of seven years through fatal drug doses. Elizabeth Tracey Mae Wettlaufer of Woodstock, Ontario, appeared in court on Tuesday (25 October), charged with the first-degree murders of residents aged between 75 and 96 years old.
All eight of the victims were residents in two long-term care facilities in Woodstock and London, Ontario, where Wettlaufer worked. Ontario Provincial Police Criminal Investigation Branch and the London Police Service believe seven of the victims were given a fatal dose of a drug that is yet to be identified.
Wettlaufer was employed by Caressant Care Nursing and Retirement Homes, which operates 15 facilities in the Canadian city. Seven of the alleged victims died at the home in Woodstock, a town of 37,000, between London and Hamilton, Ontario, whilst one victim died at the Meadow Park facility in London.
The killings are understood to have taken place between 2007 and 2014. Police added that Wettlaufer had also worked at other long-term care facilities in the province but declined to comment on a possible motive.
"The victims were administered a drug... there are obviously a number of drugs that are stored and are available in long-term care facilities," Woodstock Police Chief William Renton said during a news conference on Tuesday.
Lee Griffi, a Caressant spokesman, said Wettlaufer was a registered nurse but left their employment around two and a half years ago. He said in a statement: "We deeply regret the additional grief and stress this is imposing on the families involved."
The victims have been named as James Silcox, 84; Maurice Granat, 84; Gladys Millard, 87; Helen Matheson, 95; Mary Zurawinski, 96; Helen Young, 90; Maureen Pickering, 79; and Arpad Horvath, 75.
The 49-year-old says on her social media profile that she studied religious education at London Baptist Bible College before she went onto a nursing school based at Conestoga College in Kitchener, Ontario.
Canadian media have since reported that records from the province's College of Nurses reveal that Wettlaufer was first registered as a nurse in August 1995 and resigned in September of this year.
Before her arrest, Wettlaufer made references to a battle with alcoholism on Facebook saying: "My own voice called to me in the darkness. Others hands lifted me when I chose the light. One year ago today I woke up not dead. 365 days clean and sober".