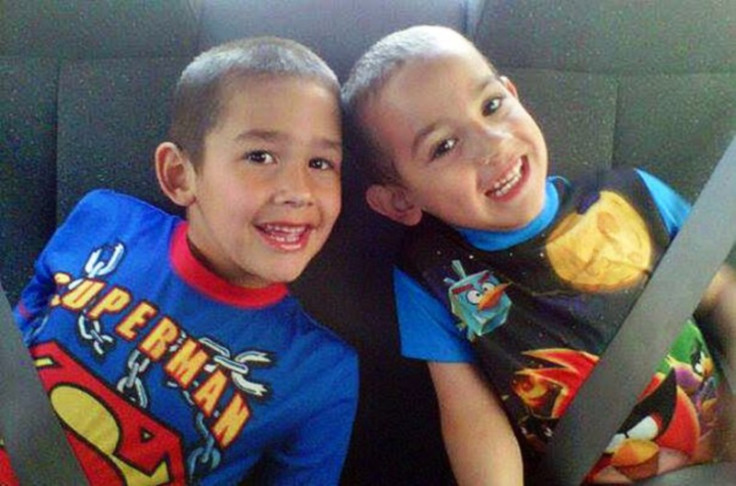 A pet shop owner whose python escaped from its pen and killed two young boys in Canada has been cleared of criminal negligence causing death. Jean-Claude Savoie's 45kg (100lb) African rock python escaped and got through a ventilation duct in Campbellton, New Brunswick, in August 2013.
Savoie lived in a flat above the shop, called Reptile Ocean, and had Noah Barthe, four, and his six-year-old brother Connor sleeping over at the time. The snake managed to dropped into the living room where the two boys were sleeping and attacked while they slept.
A pathologist who carried out post-mortem examinations said that both boys died of asphyxiation and were covered in puncture wounds from numerous snake bites. Savoie's three-year-old son, who had been sleeping in another room, was unharmed in the incident.
The python that killed the boys is Africa's largest snake, and can grow up to 6.1m (20ft). Owning the huge pythons as pets has been banned in the state since 1992, with ownership permits only given to accredited zoos.
Leslie Matchim, Savoie's lawyer, said his client believed the snake was too big to get into the duct so did not think it needed securing. The jury returned a verdict of not guilty on Wednesday 9 November after deliberating much of the day.
Matchim said according to Sky News that Savoie had looked after the snake for 11 years after being asked to take it by the Canadian Wildlife Service.
He said: "There is no need to install a barrier if you've come to that conclusion in your mind. Accidents happen, but not everyone who causes an accident is guilty of criminal negligence causing death."
Noah and Connor had apparently stayed over regularly as they were close friends of Savoie's family. It is understood that the boys had spent the day petting the animals in the pet shop before going to bed above the shop.
The 40-year-old wept in court as the jury in Campbellton delivered its verdict. The boys' mother, Mandy Trecartin, reportedly showed no emotion and declined to talk to the press as she exited as the court.