Selfie with python: Man gets bitten as he tries to take picture with the giant reptile
The reptile was captured from a hotel in the hill town of Mount Abu in the northern Indian state of Rajasthan.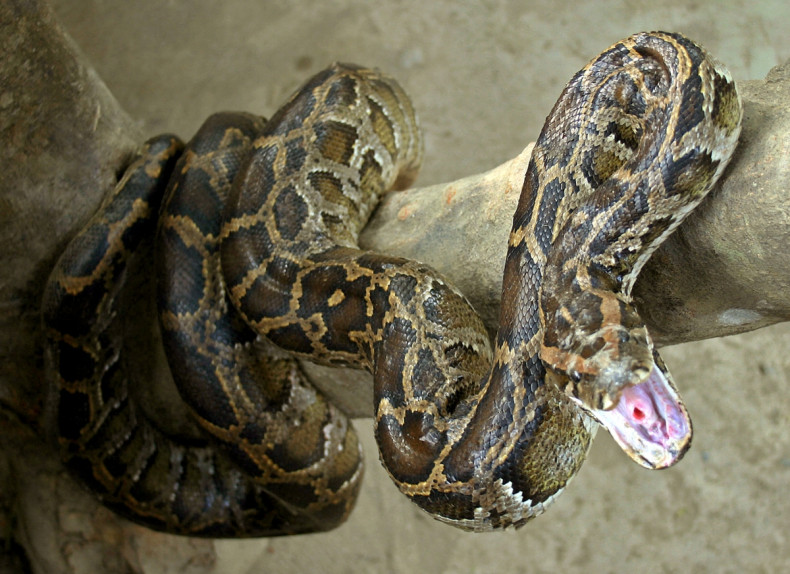 Posing for a selfie with a python turned too dangerous for a man in India as the snake swung around and attacked him. The incident occurred in the hill town of Mount Abu, in the northern Indian state of Rajasthan on Thursday (22 September) and attracted immense media attention after a video of the entire episode went viral.
Officers from the local Forest Department had rescued the massive reptile from a local hotel. As they tried to whisk it away from the village and release it in a jungle, a youngster took the opportunity to snap a selfie with the python, reports said.
However, as soon as the man came in striking distance of the snake, which was in the hands of the officials, it leaped and bit the man on his upper body. As pythons are not poisonous snakes, the man escaped unhurt. But India is home to one of the world's most deadliest snakes, including the king cobra.
Taking selfies has been fatal in some cases. In February, India was declared as the country with the most selfie deaths as 19 of the world's 49 selfie-linked deaths occurred in the country.
In May this year, a teenager accidentally shot himself with his father's gun while trying to click a selfie.