The Canary Wharf skyline could welcome a new 228-metre skyscraper after a developer submitted plans to Tower Hamlets council to build the huge tower.
Quay House would become the second tallest building in London's Isle of Dogs financial district behind One Canada Square, which stands at 240m, and the capital's fourth highest.
Developer Investin Quay House has launched a bid for approval from the council to start work on the 73-storey building, which will involve demolishing an existing building at Admirals Way to make way for 498 apartments.
The site will also include retail space as well as cafés, restaurants and bars as well as a residents' gym and children's zone.
Roof gardens like the ones at Unilever House, New Bridge Street, and the South Bank Tower will adorn level 67.
Overall the total floor space is almost 56,000 sqm.
The application, which has been formally registered by council's planning committee, states that the design comprises "major and minor vertical bays" and adopts a "distinctly aesthetic zig-zag scheme".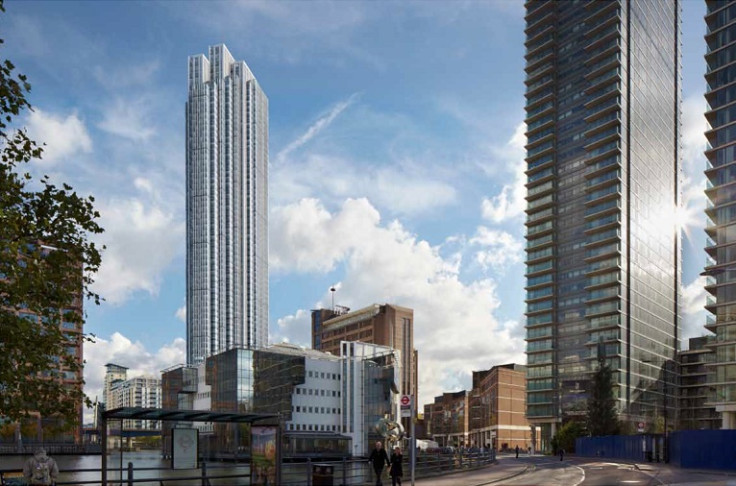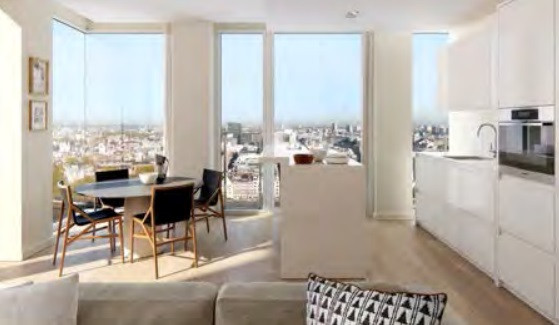 The site was acquired by Investin Quay House Ltd in 2013 and the development proposals have been subject of detailed discussions with Tower Hamlets officials and the Greater London Authority.
It comprises part of the 20 hectares of land earmarked by the council in 2000 for its Millenium Quarter - a planning policy document that influences development in the area.
Quay House - one of the skyscapers mooted for the Isle of Dogs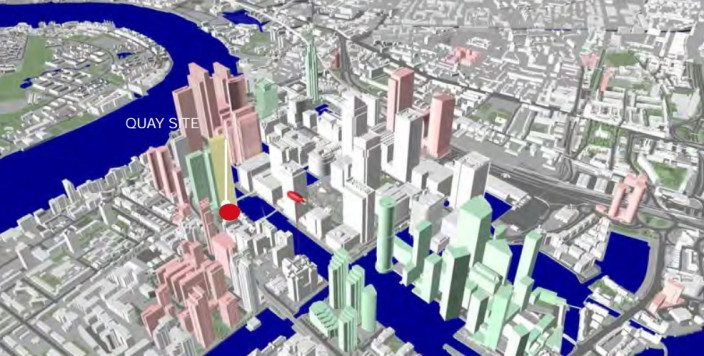 Canary Wharf's Tall Developments
Arrowhead Quay – 188m
30 Marsh Wall – 190m
40 Marsh Wall – 124m
South Quay Plaza – 1,150 homes in 80 storey tower
Wood Wharf – 211m
Newfoundland – 226m
City Pride – 239m
Heron Quays West 1 - 192m
Heron Quays West 2 - 192m