An Australian father set fire to his three-year-old daughter and doused her seven-year-old sister in petrol while in the midst of a drug and alcohol induced psychosis. Edward John Herbert, from Perth, has been sentenced to 17 years in prison.
His youngest daughter suffered burns to 13% of her body and experienced life changing disfigurements, damaged vocal chords and hearing.
The 45-year-old pleaded insanity at a trial in the Supreme Court of Western Australia after admitting attempting to murder his daughter's at the family's Doubleview home in August 2015, according to The Daily Mail.
But Justice Lindy Jenkins rejected this plea and handed him a lengthy custodial sentence along with a lifetime restraining order from his daughters and their mother.
Herbert attacked the girls in their bedroom. He covered the three-year-old in petrol and set fire to her before then turning to her older sister who suffers from autism.
Fortunately, off-duty police officer Stephanie Bochorsky heard a disturbance from her nearby home and rushed into the property and up to the girls room.
She fought back her emotions as she told the court the toddler was standing up in her cot with "her whole head on fire". Bochorsky put out the flames using a blanket and was then able to drag both girls out of the house
Earlier that day, he had chased his partner out of the house with a knife and shouted that aliens were coming to get him.
Herbert had been drinking significant amounts of alcohol and smoking large weights of cannabis every day in the weeks before the attack.
After the girls were freed, another neighbour then entered the house with a fire extinguisher to find Herbert drinking in the kitchen, clearly agitated.
The father told the neighbour he had torched his daughter because she was "too f**king beautiful" then went at him with a knife but was hit on the head with the fire extinguisher.
Herbert's six-year-old son was also in the house. He was rescued by another neighbour. As the boy was led away, Herbert said: "Don't worry, I wouldn't have lit me boy up."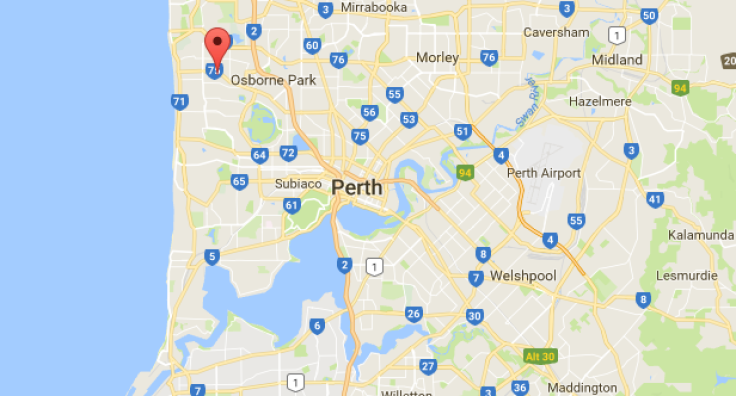 Prosecutor Amanda Forrester said Herbert intended to set fire to his older daughter and that the intervention of Bochorsky had been crucial. The off-duty officer was commended for her bravery by Judge Jenkins.
Herbert had previously suffered from bi-polar disorder and argued that he was not aware his cannabis use would degrade his mental state in such a dangerous fashion.
But Forrester rejected this: "He really should have known the risk he was taking," she said, according to ABC Australia.
From outside the court, family friend Trevor Hayden said: "No sentence can account for what that man done to those children. She's going to be scarred for the rest of her life... [It's] not enough."
Herbert will be eligible for parole after 15 years. He will be able to see his son two years after his release.