The 20th anniversary of Pulp Fiction was commemorated at the 67th Cannes Film Festival on Friday. (May 23)
The cast from the cult film including Uma Thurman and John Travolta were reunited on the red carpet at The Palais des Festivals, along with the film's director Quentin Tarantino.
44-year-old Thurman, who played Mia Wallace in the 1994 hit, was the picture of Hollywood elegance in a flowing yellow gown with plunging neckline, a slit revealing her long legs and a sheer detail on the back of the dress.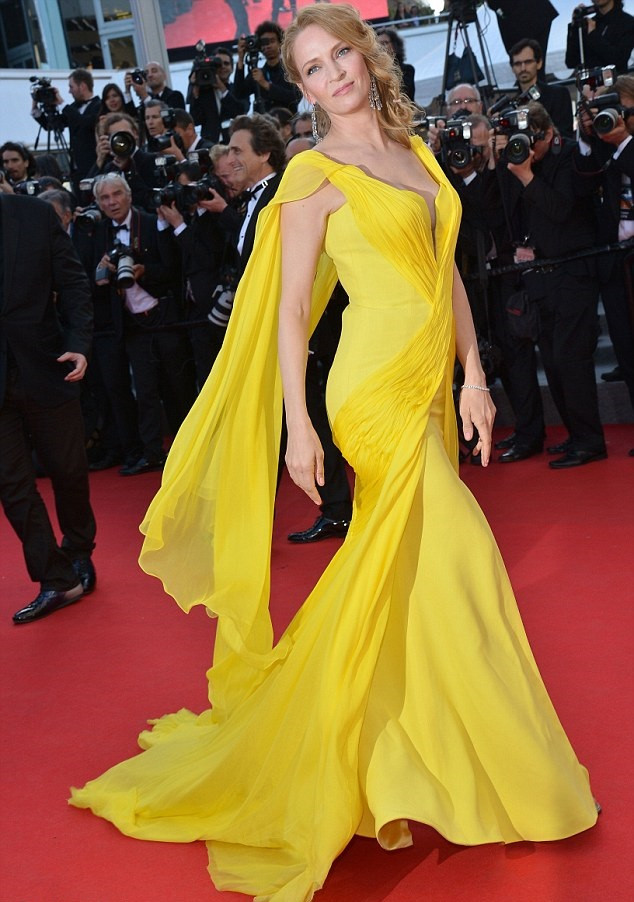 The actress was seen reminiscing with Travolta about the movie which was credited with reviving the actor's then waning career and was the launch pad for Thurman.
She was nominated for the Best Supporting Actress Oscar and was instantly catapulted into the celebrity A-list with the film.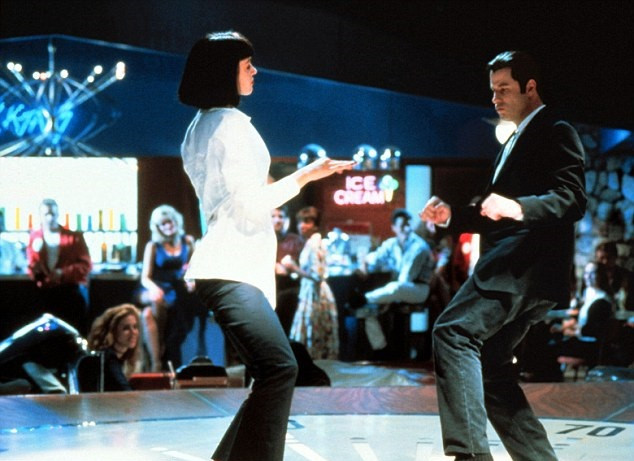 One of the most famous sequences in the cult film featured Thurman and Travolta dancing the twist at Jack Rabbit Slim's, a 1950s-themed restaurant.
But while the two stars of the movie declined the opportunity to recreate their famous moves, it fell upon director Quentin Tarantino to take the floor, much to the amusement of Thurman.
The quirky director had no inhibitions as he showed of his best moves while Thurman and 60-year-old Travolta looked on.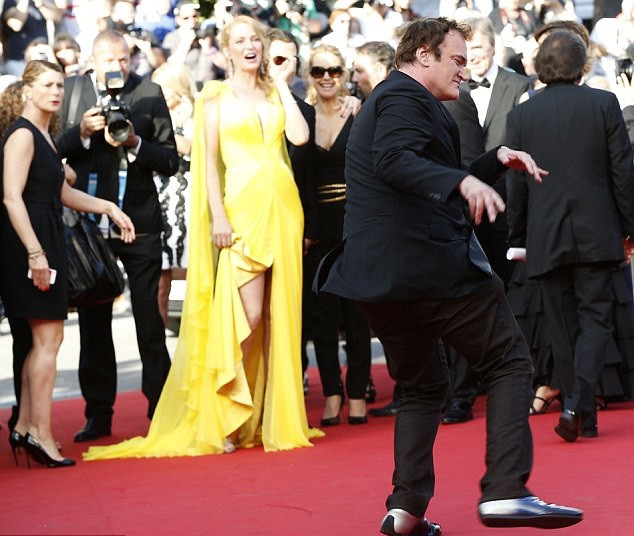 The Saturday Night Fever star, famed for his dance skills was accompanied by his wife Kelly Preston.
Pulp Fiction, which also starred Samuel L Jackson and Bruce Willis, tells the story of two hit men, a boxer, a gangster's wife and a pair of diner bandits whose lives intertwine in four tales of violence and redemption.