As things in Cannes are hotting up, the opinions of critics are pouring in as each film is screened at the prestigious festival.
Yorgos Lanthimos's The Lobster was one of the first in competition for the highest award to be viewed and has been met by rave reviews, with festival attendees declaring it enjoyably strange, spookily beautiful and very funny. It also received a standing ovation for its audience members when it screened on 15 May.
It is not a surprise that it is being regarded as a little odd given its plot. The film is set in a dystopian future where single people are forced to find a partner in 45 days or else face being turned into an animal and being released into the woods. Variety has hailed it as a "moving satire of couple-fixated society", while Deadline claims the film has paved the way for "a new cinematic language", indicating it could walk away with the Palme d'Or come the end of May.
Todd Haynes's Carol is another title that has caught the eye of critics and has been named as a frontrunner for awards at the festival as well as a potential winner at the 2016 Academy Awards. Based on the novel The Price Of Salt by Patricia Highsmith, the film is set in 1950s New York and tells the story of a young sales clerk (Rooney Mara) who falls for an older, married woman (Cate Blanchett).
The Evening Standard describes the motion picture as a "masterpiece", while The Guardian chooses to identify Blanchett as the star of the film, saying: "Cate captivates in woozily obsessive lesbian romance."
The Telegraph also sings Blanchett's praises as its states in its review that she "somehow leaps over her own highest standards with a subtlety that's little short of phenomenal".

As the UK entries appear to be faring well, the US seems to be having a harder time impressing at the festival. Gus Van Sant's The Sea Of Trees received boos after screening for the audience of the press on 16 May. It stars Matthew McConnaughey as Arthur Brennan, a suicidal man who meets a Japanese stranger who changes his outlook on life while lost in a forest near Mount Fuji.
No stranger to Cannes Film Festival, the Good Will Hunting director won the Palme d'Or in 2003 for his drama Elephant, which was inspired by the 1999 Columbine High School massacre. However, the reception from his latest involvement with the festival indicates this achievement may not be matched this year.
Fellow US entrant Sicario, directed by Denis Villeneuve, is yet to have been commented on as it will not screen at the festival until 19 May. Justin Kurzel's Macbeth, starring Michael Fassbender and Marion Cotillard, will not be screened until 23 May.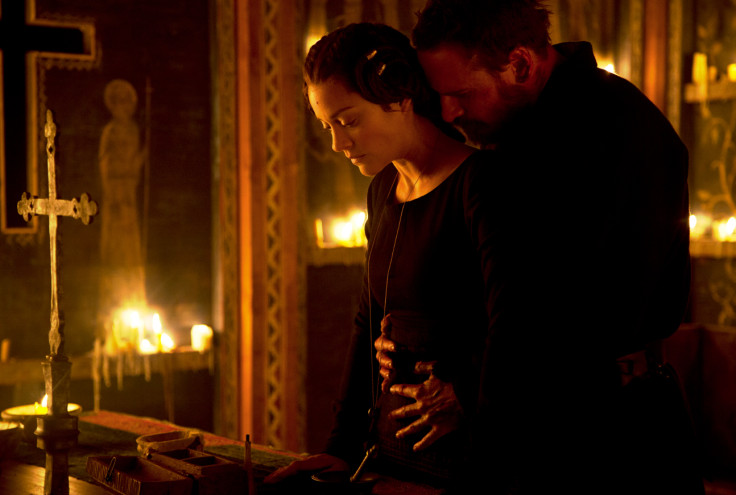 Hungarian war picture Son Of Saul, directed by László Nemes, has also been favoured as one of the best films Cannes has offered up so far, with The Guardian labelling it "an outstanding, excoriating look at evil in Auschwitz".
It follows the life of Saul, a prisoner who is forced to burn the the corpses of his own people, who finds a brief purpose in life by trying to salvage from the fires the body of a boy he believes is his son.
The Guardian touches upon its hard-hitting nature by saying: "Nemes's film has found a way to create a fictional drama with a gaunt, fierce kind of courage – the kind of courage, perhaps, that it takes to watch it."
While not in contention for any awards, other films that have wowed critics have included Mad Max: Fury Road and Amy, which premiered on 16 May, the latter about the late singer Amy Winehouse described by The Independent as "a film steeped in regret and grief over what became of its subject, but never loses its sense of awe about what she achieved".
Woody Allen's Irrational Man is also not up for any accolades but screened at the event on 15 May. It has been welcomed by confusingly mixed reviews, with critics comments mainly being negatively yet the film's audience at Cannes erupting in applause as it finished.
The Palme d'Or judges include director Guillermo Del Toro, ex-Bond Girl Sophie Marceau, Sienna Miller and Jake Gyllenhaal. When the group has given its opinions, the decision will be ultimately decided by the presidents of the jury, Joel and Ethan Coen. The festival ends on 24 May, when the Palme d'Or winner will be announced.