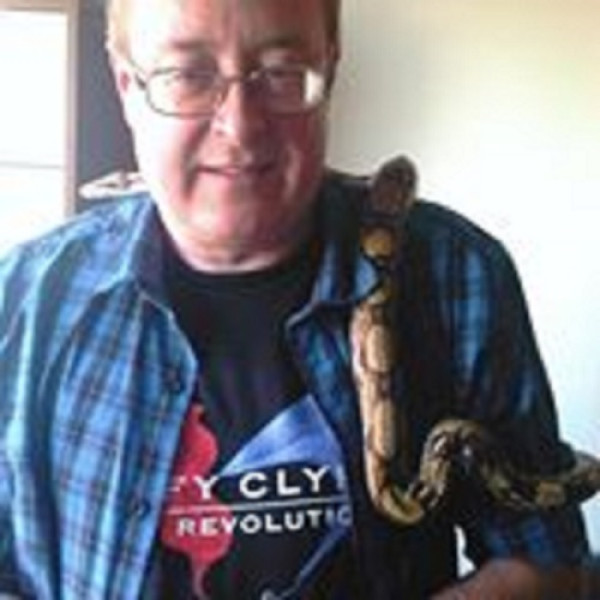 A Kent nurse who wanted to decapitate a 14-year-old girl he met online with an axe before eating her has been jailed for nine years.
Dale Bolinger groomed who he believed was a teenage girl after striking up conversations with her on fetish chat room Dark Fetish Network.
The 58-year-old, dubbed "Canterbury's Hannibal Lecter", told the girl, known as Eva, he wanted to chop her head off with an axe he had bought before eating her in a macabre fantasy.
He even drove to Ashford International Station, in Kent, on 18 September 2012 with an axe in his boot where he thought he would be picking up Eva, who he thought had travelled from Germany.
However, Eva never showed and after a second attempt to contact the girl, the net started to close on Bolinger.
The FBI had accessed his emails using information from Yahoo, uncovering depraved conversations about rape, slavery and cannibalism.
Sentencing at Canterbury Crown Court, Judge Adele Williams described Bolinger, who was found to not be suffering from mental illness, as "arrogant" and "manipulative", Kent Online reported.
"You have shown no remorse and indeed cannot understand why anyone should find your
behaviour in any way abnormal or perverted, let alone criminal," she said.
"You lack any insight into your behaviour and fail to understand that right-minded people will find your behaviour abhorrent, shocking, repulsive and dangerous, dangerous because, by talking about these activities, there is always the risk that your fantasies will tip over into actions."
Williams also banned the married man from the internet.