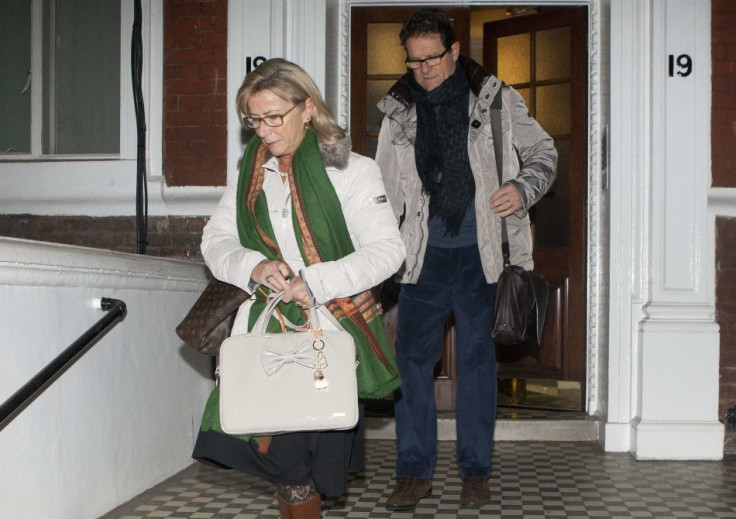 Fabio Capello claims he ended his four-year reign as England manager due to a 'misunderstanding'.
The 65-year-old tendered his resignation to the Football Association on Wednesday evening, after he had previously expressed his opposition to the FA's handling of John Terry and their decision to strip the Chelsea defender of the England captaincy.
According to skysports.com, Capello told Canale 5 television show, Striscia la Notizia: "I didn't run away, I left because there was a misunderstanding," he said.
"I felt great but sometimes you decide to leave."
Such is Capello's pedigree and enviable CV the 65-year-old has already been linked with a move to Inter Milan, however, he claimed he has no intention of returning to Italy and intends to rest following a remarkable week in English football, which also coincided with Harry Redknapp being found not guilty of tax evasion.
When asked about the possibility of returning to Serie A, Capello said: "In Italy, no. Absolutely not. Now I want to relax."
Having hastily left his post late on Wednesday evening, after FA chairman David Bernstein accepted Capello's resignation, Harry Redknapp has widely been championed as most likely candidate to succeed the Italian.
Manchester United manager Sir Alex Ferguson described his Tottenham counterpart as "the best man" for the job, while former England captain Alan Shearer endorsed the 64-year-old's claims too.
"There is no doubt Harry Redknapp is the best man," The Manchester United boss told the Daily Mail. "The press have decided. Harry is the best man.
"He has the experience and personality and the knowledge of the game. He has changed the fortunes of every club he has been at. He is the right choice."
Shearer, who scored 30 goals and won 63 caps between 1992 and 2000, believes the Tottenham boss "is made for" the England job.
"I think he is made for it," Shearer told BBC Sport. "He understands players and players understand him. That is a perfect mix. I'd move heaven and earth to get him."
The Newcastle hero added: "The vast majority of fans would say Harry Redknapp is the man. We all hope it works out but there are no guarantees in football.
"Whoever the FA employ should be English - I have always said that."