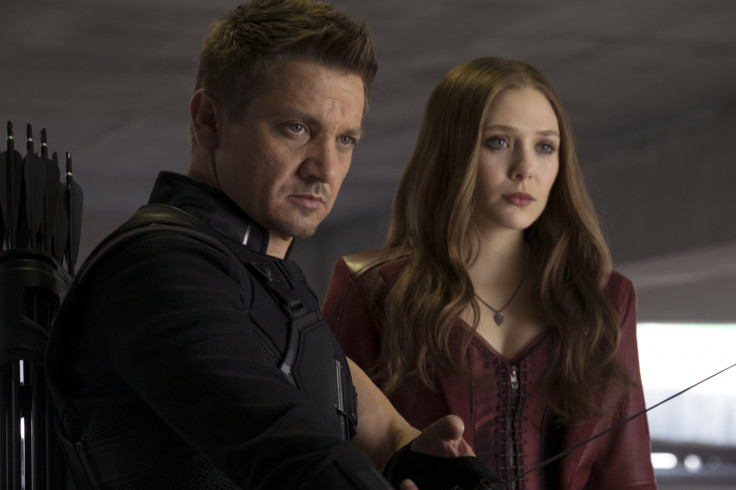 When Elizabeth Olsen's Scarlet Witch made her big screen debut in last year's Avengers: Age Of Ultron, her look was arguably more casual than most other costumes superheroes had been seen in previous Marvel Cinematic Universe movies. With a flowing black dress, red leather jacket and combat boots, she resembled more of a biker chick than a typical Avenger but when she was seen again in Captain America: Civil War, her look was a little more distinctive.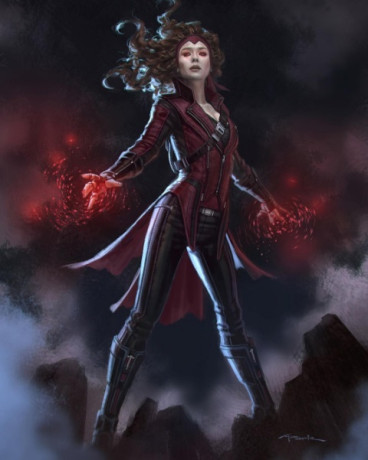 Over the last few weeks, long-time Marvel concept artist Andy Park has been releasing images of his early designs for the characters including Jeremy Renner's Hawkeye and Paul Bettany's Vision. Most recently however, he showed off his initial plans for Scarlet Witch aka Wanda Maximoff – including his interpretation of the comic version's iconic headdress.
"This is one of the concept design illustrations I did of Scarlet Witch for Captain America: Civil War," he wrote alongside one of the sketches. "This was a version I pretty much knew they wouldn't pick but had to try. Specifically, I'm referring to her headband, which mimics her classic headdress from the comics. I really don't think she needs this but I did it more for the fun of it."
After Park shared the images on both his Instagram and Twitter accounts, illustrator for Marvel Super Heroes and Hasbro Scott Johnson joined in, adding that he was then licensed to photoshop the following picture together based on [Park's] piece. He went on to admit: "I wanted wild hair but they said no."
Considering that Scarlet Witch wears a fairly revealing costume in the original Marvel Comics and her look is hugely different to that we've seen of the Maximoff twin, Park's designs aren't too far away from what Olsen ended up wearing on the big screen.
Transforming characters that have already been visualised in some capacity is arguably no easy task but it seems like Parks and other members of the team at Marvel are on the same page when it comes to their version. As each film goes on, Scarlet Witch's look seems to be becoming more combatant and hero-esque so hopefully the headband will pop up some point down the line.
For more entertainment news follow A-List on Twitter @Alistinsider