[This article contains MAJOR spoilers for Game Of Thrones 6x10: 'The Winds Of Winter']
Game Of Thrones' aired its eagerly-anticipated season six finale in both the US and the UK over the last couple of nights and boy, was it one of the most jam-packed endings the show has ever seen. Not only did certain events in the episode change some of the character's paths but, as the foreboding title 'The Winds Of Winter' alluded, it also geared up the fantasy series for a particularly confrontational seventh, and most likely last, season too.
Arguably one of the biggest talking points from the recently-released episode was the explosion of the Sept, orchestrated by Cersei Lannister (Lena Headey) using the underlying Wildfire, which destroyed a large portion of King's Landing, killed many members of the Faith Of The Seven, as well as major character Margaery Tyrell. While her on-screen death was a shock to viewers however, actress Natalie Dormer noted that she saw 'The Call' coming for a while as she's been signing on to a lot of outside projects lately.
"They have to tighten the storylines given however many episodes are left. They have to focus them, down to get to the real business of the throne. It's great they can still shock people six years on. I watch as an audience member as well, you get side swiped," she said.
Speaking in an interview with Entertainment Weekly, she explained that she was glad Margaery was a part of a "unique moment [that] tied up what's been a unique storyline about what's happened in King's Landing over the course of season 6," and admitted that she "thought it was an inspired choice."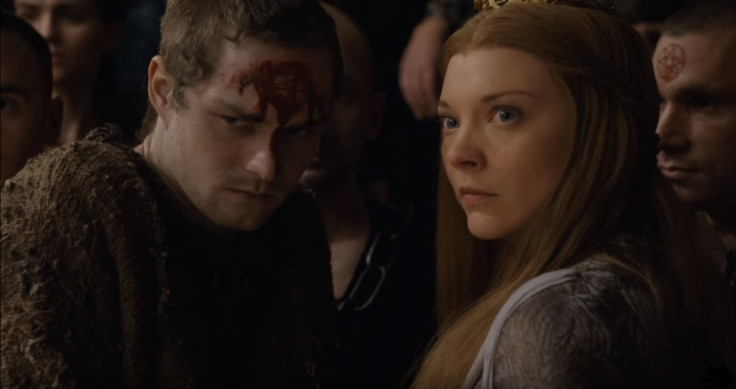 "It's really interesting that I am given a moment of some vindication at the very end, which was the perfect way for Margaery to leave the show," she continued telling the publication. "She's given a platform to say that she was right, as she always is. But because the power was taken from her, she couldn't do anything about it."
As you can imagine, while Margaery's fate was less than positive after the explosion, Cersei was back-on-devilish-form and even ascended the Iron Throne towards the end of the episode following the suicide of former King (and her son) Tommen Baratheon. Having been a long-running cast member on the show however, Headey's all too aware that her character is unlikely to remain on top for long.
"No. Surely not," she replied when asked about whether Cersei will remain as the new ruler of King's Landing until the series concludes. "Not a chance in hell. It's a moment of punctuation in the madness." She also revealed that while she's looking forward to her character reuniting with brother Tyrion, she believes that either he or Arya Stark (Maisie Williams) will be the one to end her.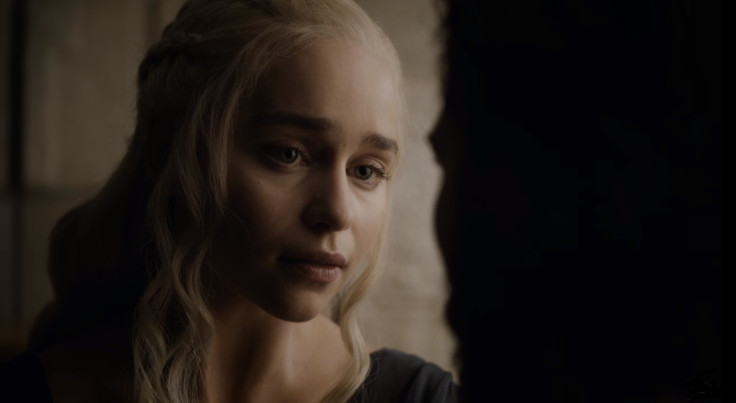 Other memorable plot points from the episode include Jon Snow (Kit Harington) becoming the King In The North and the reveal of [one half] of his parentage, Melisandre being banished to the South for murdering Shireen Baratheon, Arya Stark killing Lord Frey with the Red Wedding on her mind and of course, Emilia Clarke's Daenerys Targaryen finally setting off with her armies to take control of Westeros. And the 29-year-old is just as excited as us about this fact...
"If we talk about this: basically, I've got ships, I've got manpower, I've got dragons that breath fire, and I apparently cannot be killed. I don't even have an attractive man who wants to take his shirt off anywhere near me now, so there are no distractions ... The only thing missing is Jorah. He's gotta come back. I said I can't rule the Seven Kingdoms without him..."
She's not entirely optimistic though, as she finished: "But as with Game of Thrones, you know when your character is looking good, that's when you know you're not safe. Because [the writers are] all, 'Oh, do you like her? We'll kill her!'" Only time will tell.
For more entertainment news follow A-List on Twitter @Alistinsider