Captain America Civil War: Watch new trailer that shines spotlight on each character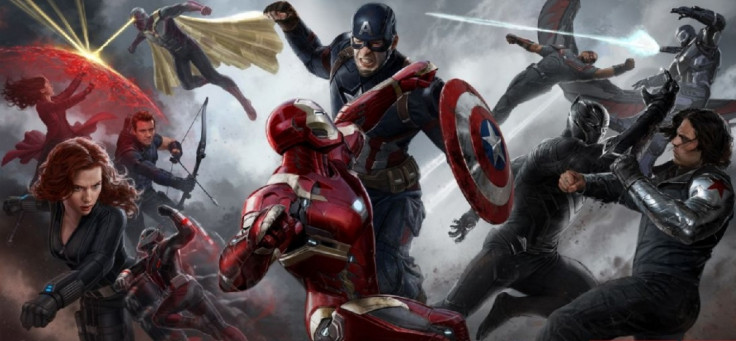 A new trailer of Captain America: Civil War has been released. The video introduces the main characters of the movie, where Team Captain America and Team Iron Man will face off after disagreeing on the government's choice to control the Avengers. The video clip continues from the trailer that was aired recently on Jimmy Kimmel Live.
The video begins with Captain America (Chris Evans) telling Ant-Man (Paul Rudd): "We are outside the law. To come with us you are a wanted man." Ant-Man replies: "Yah well. What else is new." Rudd's character before becoming Ant-Man had served his time in jail.
The video then goes on to introduce the main characters in the movie. Captain America is introduced first, saying: "Suit up." We then see him swinging his shield at soldiers dressed in black outside a building complex.
Next to be introduced is Iron Man (Robert Downey Jr) in his metal suit. The scene then shifts to Downey in a normal suit where is seen telling Captain America: "Sometimes I want to punch you in your perfect teeth."
Black Widow played by Scarlett Johansson comes next, telling Evans: "You know what's about to happen." The villain, Winter Soldier (Sebastian Stan), then appears in action. In the video, Anthony Mackie's Falcon is seen fighting guards dressed in black, while Elizabeth Olsen's Scarlet Witch is also seen.
Ant-Man is shown flying through the metal fingers of Iron Man. Black Panther also makes an appearance saying: "Get them." To which Captain America replies:"What are you waiting for?" Soon afterwards, the two are seen fighting each other. However, the video makes no mention of War Machine, Vision, Hawkeye or Spider-Man.
Directed by Joe and Anthony Russo, Captain America: Civil War will hit theatres on 29 April in the UK.
Check out the trailer below:
© Copyright IBTimes 2023. All rights reserved.