While Marvel Studios seems to be going from strength-to-strength when it comes to its superhero outings – if box-office success and overwhelming critical acclaim are anything to go by – one thing that still irks fans when it comes to the franchise is the lack of recognition it gets during Academy Award season.
Despite being nominated eight times for different titles including Iron Man, Avengers Assemble and Guardians Of The Galaxy (mostly for their achievements in visual effects), Marvel has never won an Oscar for any of its live-action movies but it is looking to change that with Captain America: Civil War. According to Heroic Hollywood, the studio's most recent release held its first For Your Consideration screening of the film for critics and awards selectors on Friday 23 September.
While it seems to be a difficult task for a blockbuster to scoop up a golden statuette in a category other than technical ones, it's not unheard of. Back in 2004, Peter Jackson's The Lord Of The Rings: The Return Of The King won a whopping 11 Oscars, including best make-up, costume design, score, director and picture.
Although Captain America: Civil War received a huge number of glowing reviews when the film was released back in April, a relatively small problem that some had with the movie was that it failed to up the stakes in terms of drama, as every major character made it out alive. That's not to say everyone who went to see it was a lover of all things morbid but that they believed it would have been more realistic had at least one member died.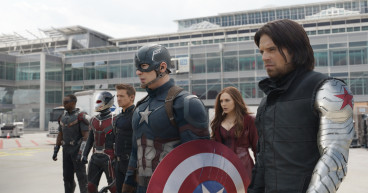 "We talked about lots of potential characters dying at the end of the movie," co-director Joe Russo recently told Hitflix, defending the decision to not kill anyone onscreen. "And we thought that it would undercut what is really the rich tension of the movie, which is this is Kramer vs Kramer.
"It's about a divorce. If somebody dies, it would create empathy, which would change and allow for repair, and we didn't want to do that."
"The tragedy is the family falls apart," his brother and fellow Civil War director Anthony Russo added. "Not that the family falls apart and then somebody dies."
For more entertainment news follow A-List on Twitter @Alistinsider