Scarlett Johansson certainly made an impact on the red carpet at the UK premiere of Captain America: The Winter Soldier.
Living up to her name, the star looked stunning in a red, cocktail dress, with matching lips and manicure, but there was no sign of her baby bump.
The 30-year-old announced this month that she was expecting her first child with her French fiancé Romain Dauriac.
The mother-to-be still reprises her role as Black Widow in the latest Marvel movie in which she reprises her role as S.H.I.E.L.D agent Natasha Romanoff AKA Black Widow Black Widow.
At an earlier press conference she said she felt 'forever wounded' after suffering various injuries from her roles in action movies.
"I am forever wounded from these movies," she explained. "I have old injuries from Iron Man 2 and I keep re-injuring them. That's part of the joy and part of the process, I guess."
"As you sustain more injuries over time, it hurts for longer and things like that, but I guess I like to do as much of the stunt work as possible and you take a little bit of a risk with that," she explained.
"I'd rather that than to hand off my scenes to the stunt team. As amazing as they are all the time, I'd rather do some of it and have some battle wounds. That way, I can compare bruises."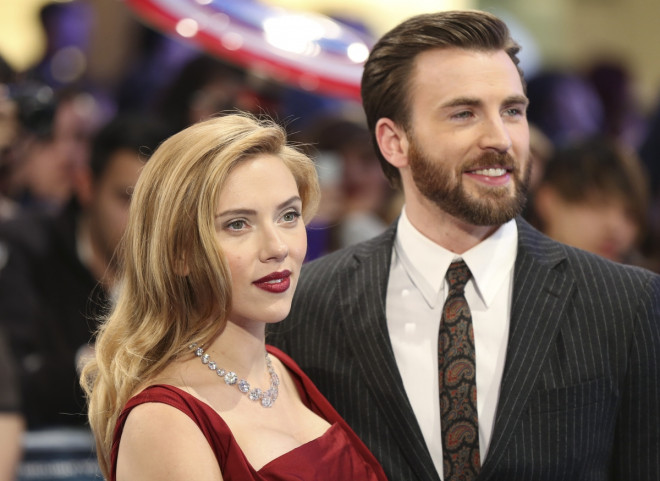 Also attending the premiere at Westfield, was co-star Samuel L. Jackson, however the 65-year-old revealed that he was quite happy for the stunt men to do most of the work.
"'I use my stunt man extensively I have no issues with him being hurt that's what he's paid to do. He loves it, he's from a stunt family, his father was a stunt man, all of his brothers are stunt men.
"It's way better to see him. You stand there, they throw a punch, you duck out of the way, they fight, you get up and go "urgh", that's it. Believe me, it's good for you," he said. '
Captain America: The Winter Soldier opens in cinemas on March 26.