Just a few days ago, it was announced that Anna Boden and Ryan Fleck – best known for helming dramas Half Nelson and Mississippi Grind – are set to direct Brie Larson in upcoming superhero movie Captain Marvel. Now, Marvel Studios president Kevin Feige has explained why their background in "very personal character stories" made the pair the best candidates for the job.
"They came in many, many times and impressed us in the room with what they had to say about Carol Danvers," he told Slash Film while promoting Guardians of the Galaxy Vol 2 in the US. "They live in New York and they would fly out at a moment's notice to come in and pitch on it, which always means a lot. Anna and Ryan had a strong sense of, not just the plotting and the machinations of the plot, but on Carol's journey, which is the most important thing about the movie.
"We can help out with all the accoutrements of action and sci-fi worlds, but we wanted someone who could really be a guiding hand to Carol and to Brie [Larson] and to that journey, which is what the whole movie is about: someone becoming the most powerful being in the universe.
"You look at their work and like most of the directors we've hired, [they're] not giant, effects-drive action, but rather very unique and very personal character stories and character journeys. And very diverse, in terms of the subject matter they've chosen to tell and they nail it every time.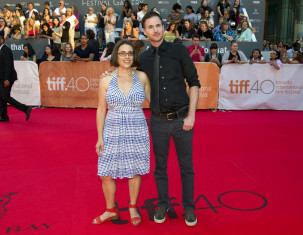 "I think they see Carol as another rich, three-dimensional character to explore, who just happens to be able to fly and punch through moons and to lead intergalactic teams," Feige concluded.
Adopting the Captain Marvel mantle in 2012 – having been known by the moniker Ms Marvel since her 1977 conception – Danvers possesses the powers of superhuman strength, flight, fortune-telling abilities and is resistant to most toxins and poisons. On top of it all, she's highly-skilled in espionage.
Written by Inside Out writer Meg LeFauve and Guardians of the Galaxy co-writer Nicole Perlman, Captain Marvel is scheduled to reach both UK and US cinemas on 8 March 2019.
Before then, the Marvel Cinematic Universe will release Spider-Man: Homecoming, Thor: Ragnarok, Black Panther, Avengers: Infinity War and Ant-Man and the Wasp.