The captain of the boat that crashed into a bridge and sank on Sunday (18 September) was using an "expired license", an official has said. At least 26 people have reportedly died in the accident, which included eight children.
The tourist boat with 150 passengers on board, most of them Muslim pilgrims, were returning from a visit to a mosque in the city of Ayutthaya, north of Bangkok. Reports claimed that the boat, which crashed into a pillar on the Chao Praya River at 4pm local time (10am BST) and capsized, was carrying double the passengers than its capacity.
Disturbing videos of the crash showed passengers in yellow shirts desperately trying to get off the sinking vessel, as people on the banks threw safety ropes and life jackets to pull them out of the water.
Deputy Governor Rewat Prasong of Ayutthaya confirmed that the captain has been charged for using an expired licence, carrying more passengers than the capacity of the boat and intentionally allowing negligence that led to the death of the pasengers.
"We are still looking for three people – two women and a girl – who have been reported missing by relatives," Prasong said.
The incident comes almost three months after a speedboat carrying 32 passengers and four crew members overturned in Laem Kai off Koh Samui after reportedly hitting rough waters on 26 May. It was on its way back to the island from Mu Ko Ang Thong National Park when the accident happened.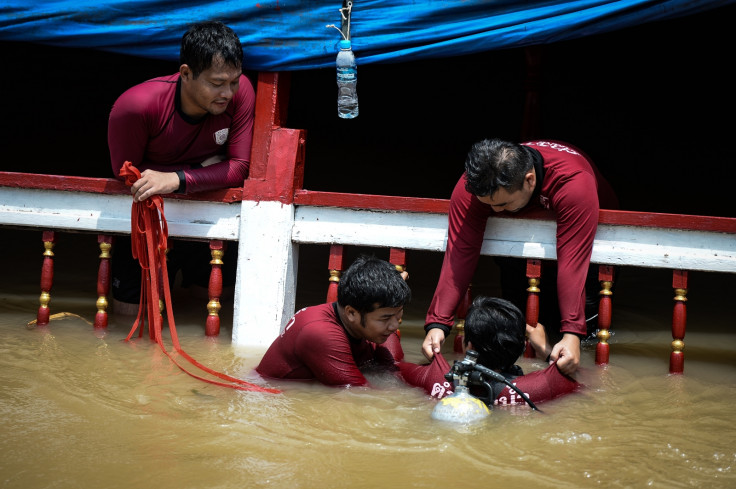 Meanwhile, it was found that boats in Thailand are often overcrowded as companies try to gain in as much profit from each trip. Tourism is a main source of income in the country, but its reputation has recently gone down following a series of accidents, and high profile crimes against foreigners.