Captive Saudi Princesses Make Emotional Plea for Help Via Skype
Princesses Sahar and Jawaher: 'We are cut off, isolated... and alone and our father, the king, is responsible.'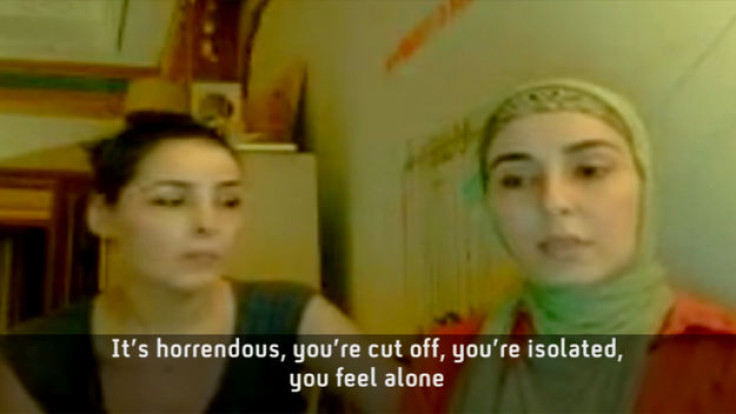 The Saudi Princesses held captive by their father King Abdullah of Saudi Arabia have said President Obama should be ashamed of meeting "a leader who has four grown women locked up."
Princesses Sahar and Jawaher claim they have been held under arrest by their father in the royal compound in Jeddah for the last 13 years.
Their sisters, Maha and Hala, are also being held in separate villas and are not permitted to leave their home.
In an exclusive interview with Channel 4 news, conducted via Skype, the Princesses said they have little contact with anyone outside of the compound and the internet is their only means of communication.
"No-one is allowed in or out" they commented, adding that they are "cut off, isolated... and alone" and that "our father, the king, is responsible."
Their mother Alanoud Al Fayez, who is divorced from the king, revealed her daughter's plight two weeks ago, in her first broadcast interview.
The Princesses have said that since their mother spoke out for them, the restrictions imposed on them have been tightened and they are no longer even allowed to make trips with armed guards for food.
Princess Sahar said to reporter Fatima Manji "Why are we, grown women, held against our will? I believe we are now hostages."
Her sister, Princess Jawaher, said of her father: "If he does that to his own children, how do you think the rest of the country is?"
The sisters said they are desperate for help and hoped the interview would result in support, though they were aware there would be repercussions to their actions.
"This is a risk we're taking," said Princess Sahar. "We're happy to do it, we understand full well the repercussions, but we don't know what's going to happen."
Responding to reports that President Obama is to meet with their father, the King, after their mother pleaded with him to intervene, they said: "He should be ashamed to meet a leader that has four grown women locked up.".
The Saudi embassy in London has refused to comment on the Princesses claims, saying only "this is a private matter".
© Copyright IBTimes 2023. All rights reserved.