Cara Delevingne and Michelle Rodriguez's relationship appears to be hotting up.
The British model and the US actress, who have been inseparable of late, are now reportedly planning to set up home together, after Delevingne asked the 35-year-old actress to move in with her.
The pair are said to be looking for a property in London and plan to split their time between the UK and Los Angeles.
Revealing that the 21-year-old model's family have given their approval to the blossoming relationship, a source told The Sun: "They love spending time with one another so moving in is a no-brainer. Splitting their time between London and LA would suit both of them. Cara's family have met Michelle and think she's great."
The two stars have been the focus of speculation after they were spotted together on a series of outings.
They were paintballing with friends in Cobham, on Tuesday to celebrate Delevingne's birthday and were described as being "very affectionate with each other."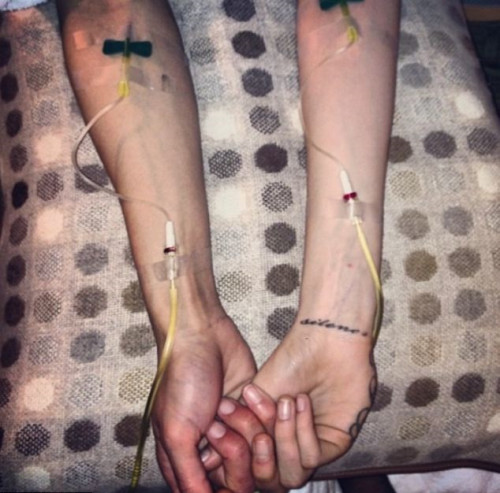 A source said: "The day out was for Cara's birthday. She said that she always organises them six months or so late. The models stripped down to their underwear to put their combat suits on to the delight of many of the male players.
"Michelle and Cara were inseparable for the day, and very affectionate with each other."'
They were also seen dining at Nobu in London's Park Lane and headed to east London bar Jamboree, where the partied for several hours.
The friends were first pictured together at a basketball game in New York in early January and took a trip to Nevada to visit the Big Cat Encounters Ranch.
The 21-year-old tweeted a picture of them holding hands and hooked up to an alternative hang over cure an IV vitamin drip with the caption 'IV Drippin.'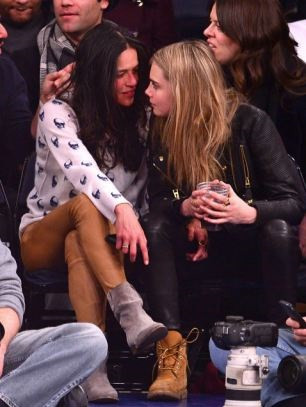 Delevingne was seen sipping champagne in the morning and downing whisky with bi-sexual star Rodriguez at lunchtime.
The socialite, who has admitted that, where sexuality is concerned, she "plays for more than one team," was ealier linked to One Direction star Harry Styles and was spotted on a night out at an alternative theatre event with Prince Harry and a group of friends.
She was said to be in a relationship with singer Rita Ora at one point and was spotted kissing actress Sienna Miller at the Met Ball.
She also posted a picture of herself "bumping tongues" with wild child pop star Miley Cyrus.
The self professed bad girls, Delevingne and Rodriguez seem perfectly matched. The twice-jailed Fast and The Furious actress has a history of alcohol abuse, while Delevingne is known for partying hard.
Sources have described their relationship as "intense."