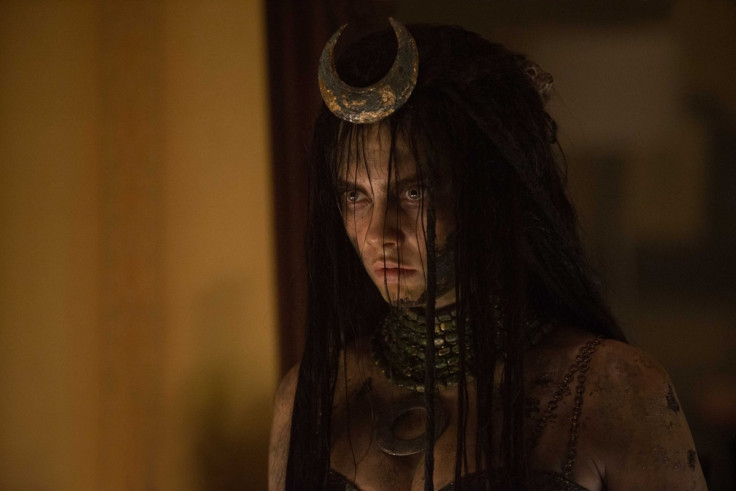 There's much talk about how Jared Leto prepared for his role as Joker in Suicide Squad, but his co-star Cara Delevingne also shed her inhibitions (and her clothes) to prepare for her character.
The model-turned-actress told W magazine how she ended up running naked through the forest near her sister Chloe's home in England after auditioning for the role of Enchantress.
"I met the director, David Ayer, at a hotel in London on a dark and stormy night. He didn't tell me anything about the movie. Instead, he showed me pictures of these amazing, enlightened, powerful, but very evil women," she explained.
The next time the two met in LA and Ayer asked her to read a scene from Who's Afraid of Virginia Woolf? "I love that play and had acted in it at school when I was 17, so I was excited. Somehow, when we were doing the scene, I became livid. I hadn't felt rage like that in years. And then I got the part! There still wasn't a script, but David asked me to go and try and find a forest and, if it was a full moon, get naked and walk through the woods with my feet in the mud, which I did. There wasn't a full moon, but I howled like a wolf."
Delevingne also mentioned how the director spoke to her about addiction and mental illness, subjects she confessed she found very interesting. She also revealed how she had been obsessed with blood and death when she was a child.
"This sounds really dark, but my earliest memory is of cutting myself. I was pretending to shave like my dad. One time, I covered my face in shaving foam, and I got his razor and ran it along the bottom of my finger and nearly cut it off," she recollected.
Cara along with Margot Robbie, Will Smith, Ben Affleck, Jared Leto, Jai Courtney and Scott Eastwood will appear in the upcoming DC movie which releases on 5 August.
Following Suicide Squad, The Paper Towns actress will play a crime-fighting space agent in Luc Besson-directed Valerian and the City of a Thousand Planets which is based on a popular French comic book. The film will release on 21 July, 2017.