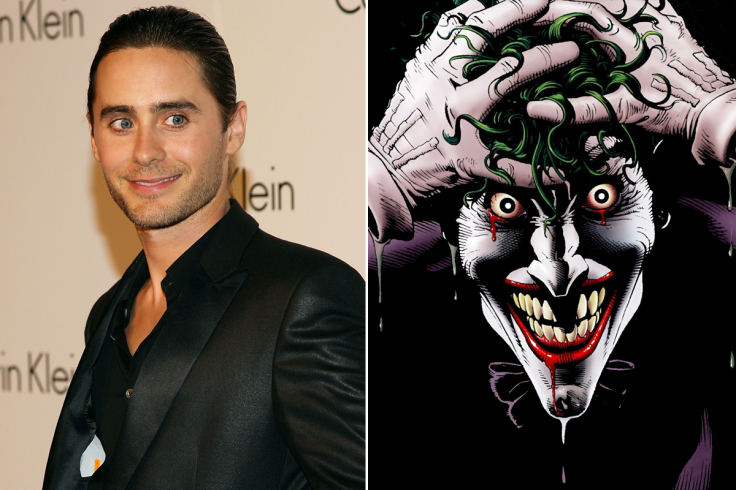 Jared Leto is known to research and prepare for his roles in movies with thoroughness. After he aced his maniacal laugh as the Joker in his upcoming movie Suicide Squad and played pranks on co-star Margot Robbie by gifting her live rat, the actor had a confession to make. He recently sat down with Ellen DeGeneres on her popular chat show to reveal how he had got so attached to his lipstick-wearing, eye-brow-less look, that he would feel "naked" in any other appearance.
While preparing for his role in Suicide Squad, Leto had to not only shave off his eye-brows but also don eerie red lips that are synonymous with the character of Joker. However, this is not the first time that the 44-year-old actor played a lipstick-wearing, eyebrow-less character.
Playing a transgender woman for his academy-award winning performance in the Dallas Buyers Club was the first time.
When Ellen asked him about his physical transformation, especially shaving eyebrows for the character he plays, Leto replies, "I think that I'm probably the only actor in Hollywood who's shaved their eyebrows and worn lipstick back to back in two films." He jokingly said that his new eyebrows are "prosthetics," but clarified later on about the re-growth process, "They started to grow back slower and slower so I got a little scared. But they did come back."
However, the actor, who started his career with television, seems to have developed an attachment for his unusual look. "It's going to be strange to make a film with eyebrows and without lipstick. I'm going to feel kind of naked," Leto revealed.
Throwing light on his musical ventures, the actor-cum-singer revealed he is currently working on a new album, which he promised to play on Ellen's show soon.