Card sharks used radioactive decks to gain advantage in underground betting sessions
Police found 13 cards contaminated with radioactive material Iodine-125.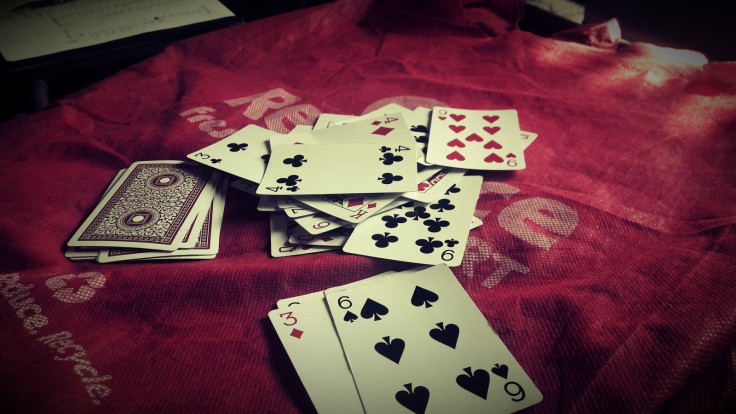 German police are believed to have stumbled upon a gambling scam in which crooks were using radioactive playing cards to gain an advantage during illegal money-making sessions.
Berlin Police, in a post on Facebook (28 November), detailed a year-long investigation which started after bits of playing cards contaminated with Iodine-125 were discovered during a routine inspection of a waste plant in Rüdersdorf in Brandenburg.
Officials from Radiation Monitoring Centre and the Office for Occupational, Health Protection and Technical Safety searched a restaurant, a club, a karaoke bar, an administrative office and an apartment after the discovery.
The probe put officers on the trail of a 41-year-old woman authorities believe is linked to the scheme.
Raids, which according to The Local took place in Berlin's Marzahn-Hellersdorf district, led to the discovery of 13 playing cards contaminated with radioactive material.
Radioactive markings on the cards all had the same colour. Using a radiation detector hidden on the body of one of the card players, the fraudsters could recognise the marked cards out of a full deck and gain a gambling advantage, police explained.
The radioactive substance Iodine-125 is used in medical procedures and is reportedly undetectable from over half a metre. Emergency services which checked the scenes said there was no wider contamination.
"The investigations, because of the suspicion of the release of ionising radiation, continues," Berlin police.
The Local, which cited both a regional police report and Spiegel Online, said that the amount of radioactive substance found was not enough to be dangerous unless handled directly.
If convicted, the unnamed suspect could face a hefty fine or a prison sentence of up to five years. Identities of any accomplices in the gambling scam remain unknown.