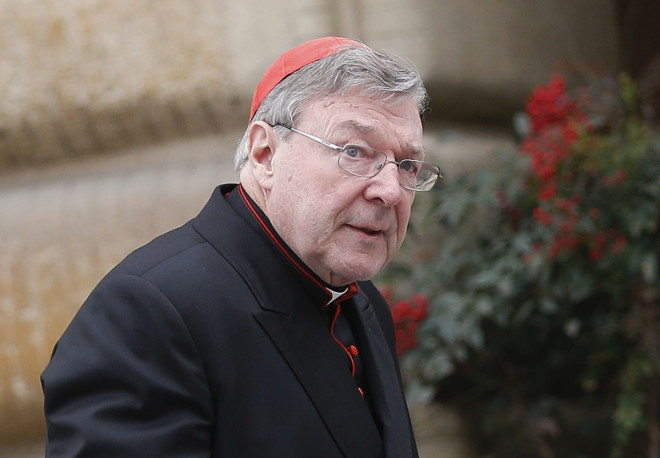 Australia's top Catholic cleric has apologised to a sex abuse victim who was subjected to tough cross-examination in court over his claims.
Cardinal George Pell – one of the most important men in the worldwide Catholic Church - admitted it had been "morally wrong" for lawyers acting for the Church to put a former altar boy through the court ordeal.
Victim John Ellis was questioned about the abuse he suffered, even after the Church knew "arguably beyond a reasonable doubt" that a priest did molest him as a 13-year-old boy.
There was criticism following the cross-examination, with the Church being accused of taking a hard-line approach which put Ellis "through the shredder", according to one commentator.
Cardinal Pell said: "I never at any stage contemplated doing anything improper and I don't believe that our lawyers ever suggested anything that was legally improper.
"As former archbishop and speaking personally, I would want to say to Mr Ellis that we failed in many ways, some inadvertently, in our moral and pastoral responsibilities to him."
Ellis lodged a civil case against the Archdiocese of Sydney for abuse he suffered at the hands of paedophile priest Aidan Duggan. The Church made the decision to defend the claim, as it was legally entitled to do.
Pell acknowledged the possibility of a moral vacuum at the heart of the decision to conteSt Ellis's claim during testimony he gave to a national Royal Commission into sex abuse by priests during past decades.
The influential cleric was one of the select group of Vatican insiders who elected Pope Francis and Pell was recently appointed by the Pontiff to overhaul the Vatican Bank, as the first minister of the city-state's new finance ministry.
Pell apologised for neglecting clerical sex abuse and for mistakes "made by me and others in the Church that resulted in driving Mr Ellis and the Archdiocese apart rather than bringing healing.
"I want to acknowledge his suffering and the impact of this terrible affair on his life. As the then Archbishop, I have to take ultimate responsibility, and this I do."