Promoter Frank Warren has claimed that Carl Froch's camp turned down a huge payday of £1million to face WBO light-heavyweight champion Nathan Cleverly.
Warren revealed earlier this week that he had attempted to land a number of high profile challengers for Cleverly, including ring legend Bernard Hopkins and former world champion Mikkel Kessler.
Froch, the current IBF super-middleweight champion, had a long running feud with Cleverly's fellow Welshman Joe Calzaghe as he attempted to lure him out of retirement, but it seems he is not interested in fighting the man from Cardiff.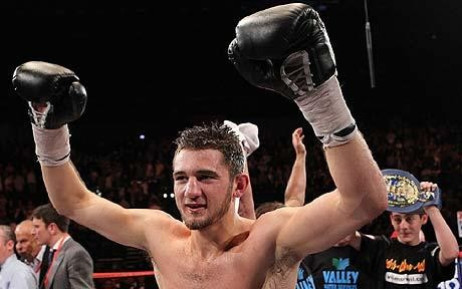 "We made a written offer to Matchroom (Froch's promoters) of a million pounds to Carl Froch for him to fight Nathan for Nathan's title. We could have done it at a catchweight," Warren told Sky Sports.
"They declined. We got an email back saying he was going to continue fighting at super-middleweight, so that was that."
Warren also admitted that he had attempted to line up a number of options for Cleverly, including a possible unification bout against Bebut Shumenov, but negotiations fell through.
"We were talking and agreed terms to go to New York in November to fight Bernard Hopkins but Hopkins apparently didn't want to know, so that got knocked on the head," added Warren.
"With Shumenov, the WBA champion, we actually agreed the unification fight and agreed we'd go to Vegas where he's based but unfortunately they couldn't get a TV date and then they didn't want to come here.
"They are the three big names we really tried to get something sorted out with but unfortunately it was not to be. Hopefully we can get resurrect them in the new year if Nathan comes through against Vyacheslav Uzelkov."
Cleverly may have been looking for a unification bout, but he has promised that he will not take Uzelkov lightly as he looks to successfully defend his title for the fourth time.
"Trying to get the big fight has not been easy so it's been a bit frustrating but it's important that I maintain focus for this fight, which is going to be a good one," said Cleverly.
"There's no major rush, I'm still only 25. Even though I'd like the big fights now we've still got time. Bit by bit we're building my profile and getting a bigger fanbase and eventually when this big fight does come off, maybe in 2013, we'll have a very good turn-out at a big arena and it'll be a really big fight.
"I can get a little bit impatient because I want to make progress but it's important I stay focused and keep the dream alive for the big fights,
"I want any of them. I just want a big fight in a big arena with a capacity crowd, something to get the fans excited. Any of those four.
"We're looking for a big year next year. We've got to get through this guy now, who is very dangerous. Provided we don't slip up then we're planning a big 2013 with unification bouts and high-profile fights. It's my big opportunity to break through to the elite stage and I'm looking forward to it."