The brother of Oscar Pistorius has appeared in court in South Africa today charged with culpable homicide.
Carl Pistorius, 28, appeared at the Vanderbijlpark Magistrate's Court in Johannesburg charged with the unlawful, negligent killing of a woman who died in a road collision in 2008.
His appearance comes ahead of his brother's hearing to challenge the bail conditions set out ahead of his murder trial for shooting Reeva Steenkamp dead in February.
Pistorius was accompanied by his sister Aimee and his uncle Ted but his Olympian brother was absent.
Before the trial started, Johanesburg legal journalist Karyn Maughan said the crash victim's daughter does not blame Pistorius for her mother's death, saying charging him for a mistake will not bring her back.
However, the National Prosecuting Authority said it has evidence showing Pistorius drove recklessly, meaning it does not matter what her family think.
Public broadcaster SABC had applied to film the trial on the grounds that it was in the public interest because of Pistorus' brother, but this was turned down by magistrate Buks du Plessis, who said it would intimidate the defendant.
Chief prosecutor Johan Venter said he was only put on the case yesterday and requested the right to call forensic experts.
NPA had previously told Pistorius' lawyer Kenny Oldwage that the state would not be calling on any such testimonies.
Venter said: "We may need to call experts, we don't have them."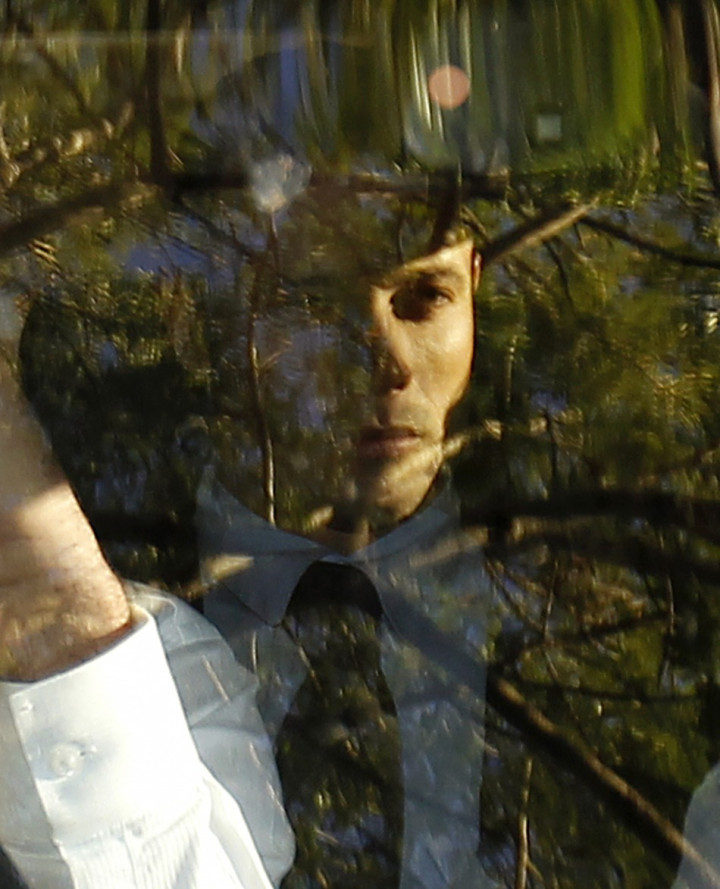 Oldwage responded by saying he was "not happy" about this request and asked for the trial to be postponed.
In February, the Pistorius family publicist said the defendant "deeply regrets" the incident but that tests showed he was not under the influence of alcohol.
'My daughter is dead and nothing is going to chang that - this is forever'
Oscar Pistorius' challenge of the bail conditions set out at his hearing in February will be heard in court tomorrow.
His lawyers will argue that the athlete should be able to travel internationally, should not have to submit to drug and alcohol tests and should not have to report to a parole officer or a police station daily. He also wants to be able to return to the scene of the crime and speak to neighbours.
June Steenkamp, the mother of the model he shot dead, has told Grazia magazine she never wants to see the athlete again.
"He still has to answer for this. I don't want anything from him. What could he say to me?
"My daughter is dead and nothing is going to change that. I don't ever want to see him.
"My biggest regret is that Reeva will never have a wedding day. She'll never have a child. This is forever. It's the end."