Ten women have now come forward to publicly claim comedian Bill Cosby sexually abused them or attempted to.
Carla Ferrigno, the wife of The Incredible Hulk star Lou Ferrigno, is the most recent high-profile person to accuse Cosby of sexual assault.
Ferrigno says she was attacked by Cosby in 1967 at his house following a night out with him and his wife, Camille Cosby.
"He was much bigger than me. Much bigger and he pulled me so hard and so rough", Ferrigno told the Daily Mail. "I have never been treated so roughly and he pulled me hard to him, so hard.
"And then he kissed me so hard, right in the mouth. No one has ever been that physically violent with me. I was stunned. I was frozen. I took all my body strength and used both of my arms to stop him and push him away from me. He was so forceful," she said.
Ferrigno says she took the decision to speak out now because, "I want to be one of those women. One more nail in the coffin."
A growing list
Carla Ferrigno is among a growing list of women who say Cosby abused them decades ago, but Cosby's lawyer has called some of his client's accusers "liars and opportunists" and labeling the press coverage a "feeding frenzy".
A Florida nurse, Therese Serignese, 57, came forward this week to claim Cosby gave her pills that made her groggy and forced himself on her sexually.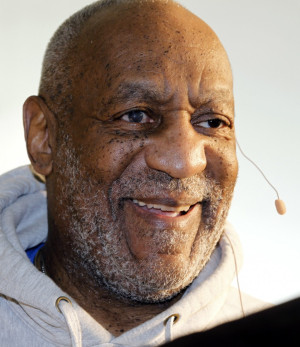 In an interview with The Huffington Post, Serignese says the celebrity raped her in a Las Vegas hotel room in 1976.
After starring in a show at the Las Vegas Hilton, Serignese claims she was escorted back to the green room, where Cosby held out two white pills and a glass of water, saying, "Here, take these."
"The next memory I have was I was in a bathroom and I was kind of bending forward and he was behind me having sex with me," she said. "I was just there, thinking, 'I'm on drugs, I'm drugged.' I felt drugged and I was being raped and it was kind of surreal. My frame of mind was that it would be over soon and I could just get out of there."
The allegations by other women are similar to Serignese's claims.
Barbara Bowman, an aspiring actress, said in a 13 Novemberm Washington Post column that she was 17 when Cosby drugged and raped her. She says she woke up to find herself in her underwear and a man's T-shirt, with the television icon "looming over" her.
Joan Tarshis said on Monday that Cosby gave her a drink and forced her to perform oral sex on him when she 19.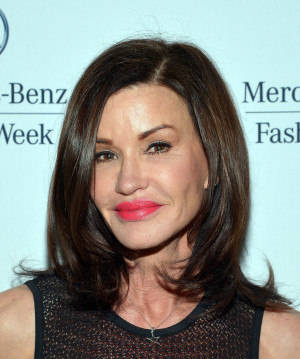 Former supermodel Janice Dickinson announced on Tuesday that Cosby had given her red wine and a pill when they were together in a Lake Tahoe, California, hotel room in 1982 before raping her.
Cosby's lawyer, Martin Singer, said in a letter to the Associated Press that Dickinson's charges were "false and outlandish".
In addition, Tamara Green wrote an opinion piece on Wednesday for Entertainment Tonight. In 2005, Green publicly claimed that she was drugged and Cosby attempted to assault her; Cosby's lawyers have previously denied they knew each other.
'Media-driven feeding frenzy'
Cosby's lawyer Martin Singer issued statements on Thursday denying allegations made by three other women.
Singer called one of the women "the latest example of people coming out of the woodwork with fabricated or unsubstantiated stories about my client".
"People coming out of nowhere with this sort of inane yarn is what happens in a media-driven feeding frenzy," he said.
Cosby has yet to address any of the allegations publicly. The 77-year-old's comeback attempts are flailing as the allegations against him resurface.
Netflix said last week it was postponing a comedy special it had planned with Cosby to air later this month; NBC has cancelled development of a sitcom with him; and TV Land pulled reruns of The Cosby Show from its schedule.