Bill Cosby Rape Allegations: Janice Dickinson Shares Photos Taken Before Alleged Sexual Assualt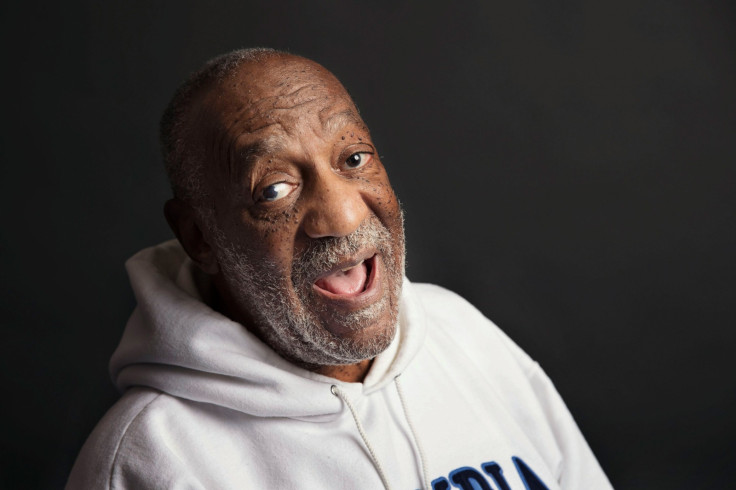 In a bid to support her damning allegations of sexual assault against Bill Cosby, Janice Dickinson has released Polaroid images she claims were taken before he drugged and raped her.
The former supermodel recently made headlines after she alleged that the entertainer, best known for playing of one of America's favourite fathers, Dr Heathcliff Huxtable, took advantage of her.
Speaking to Entertainment Tonight, Dickinson claimed that the attack occurred in his hotel room in 1982 after he invited her to visit him in Lake Tahoe, California, where he was performing stand-up.
The star, who was 27 at the time, said that after she complained of menstrual cramps The Cosby Show creator gave a pill and some wine.
"Before I woke up in the morning, the last thing I remember was Bill Cosby in a patchwork robe, dropping his robe and getting on top of me. And I remember a lot of pain," she said. "The next morning I remember waking up with my pajamas off and there was semen in between my legs."
In the vintage images, published by TMZ, Cosby can be seen lounging in the colourful patchwork robe and a caramel granddad hat. A bottle sits on the side table beside him as he talks on the phone.
Although Dickinson joins a growing list of women to bring forward rape allegations, she has yet to file a criminal complaint or take legal action.
A total of 16 women have accused Cosby of assaulting them over three decades. While none of the cases have gone to trial, the 77-year-old star did settle a civil suit with a woman called Andrea Constand back in 2006.
Meanwhile, Cosby's career has taken a thrashing and his wholesome image has been tarnished amid the controversy.
Major TV networks have cancelled The Cosby Show reruns, NBC dropped its plans for a new Cosby sitcom, Netflix decided to postpone its Bill Cosby thanksgiving special and his scheduled appearance on CBS' Late Show with David Letterman was cancelled.
© Copyright IBTimes 2023. All rights reserved.