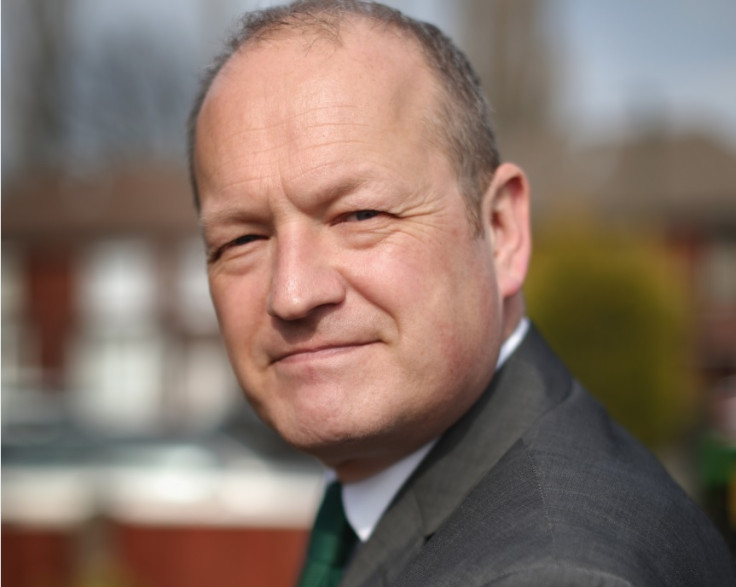 Simon Danczuk, who has been the Labour MP for Rochdale since 2010, has been caught red-handed. In a scenario reminiscent of a Carry On classic, the politician has allegedly been sending lurid text messages to a 17-year-old girl, telling her how horny he is and asking if she wanted a "spanking". And now, after his suspension from the Labour party, he has issued a grovelling apology on Twitter, claiming "there was no fool like an old fool".
Old fool or not, there is no good excuse for being a dirty old man. We're several decades away from when smutty British postcard humour was acceptable – or at least when it was the norm to turn a blind eye to men in positions of power manipulating young girls. But clearly Danczuk, poor, bumbling, old fool Danczuk – a reincarnation of a cackling Sid James character – missed the memo.
According to Danczuk's friends, the back-and-forth messages between the MP and Sophena Houlihan were "never a serious suggestion of an inappropriate relationship". Danczuk was just having a laugh, being a bit saucy – and nothing wrong there. Nothing wrong, that is, unless the recipient of his affections is a teenage girl.
There are several worrisome problems highlighted by Danczuk's actions. The first is his blatant exploitation of his position of power. Texting – and having some form of relationship – with a 17-year-old girl might not be illegal and may even be consensual, but this doesn't make it morally right. Danczuk, 49, is the responsible adult, and Houlihan is a child. Even if he received inappropriate sexual advances from Houlihan, he should have ignored them – but he chose to reply and encourage the sexual conversation, even after he found out she was 17.
Of course, this does nothing to dissuade social media users claiming "she asked for it" – which serves only to perpetuate the myth that women, and children, are responsible for men's sexual behaviour. Danczuk's allies are concerned that the MP, who has been hailed as a prominent campaigner against child exploitation and played a leading role in exposing his predecessor Sir Cyril Smith as a paedophile, is suffering from a mid-life crisis. According to them, he drinks and embarks on inappropriate relationships, but his suspension from the Labour party is unwarranted. However, a mid-life crisis, if true, doesn't excuse his behaviour nor place the onus on Houlihan – even if she acted precociously.
Fundamentally, Danczuk abused his position of power and took advantage of a teenager when he should have known better. But the blame also falls on our tendency to sexualise young girls, to the extent that we no longer see them as what they are – as children, up until the age of 18. Companies like American Apparel, with their voyeuristic shots of models in pleated, school-style skirts, only exacerbates the problem and normalises lewd predatory behaviour.
In a sad representation of the sexist treatment female politicians are subjected to all too often, Danczuk treated Houlihan, who said she first contacted him asking for a job as a case worker in his constituency office, like a piece of meat. "I was keen for a career in politics and he is a very high-profile MP and I was in awe of him," she told the Sun. Danczuk's behaviour might not be the most inappropriate in the history of parliamentary sex scandals – but it doesn't mean he shouldn't face the repercussions.