Cascarino: Liverpool May as Well Have Nikola Zigic Given Andy Carroll's Woes
Andy Carroll 'only winning flick-ons' for Liverpool claims Cascarino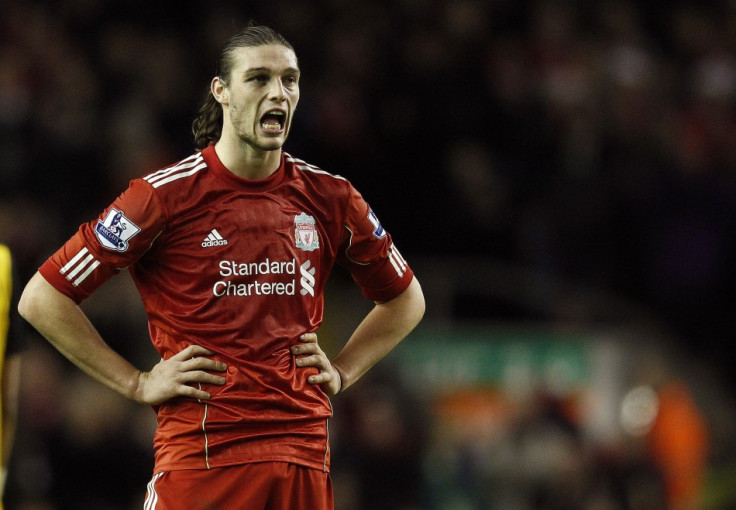 Tony Cascarino believes Andy Carroll is so shy of confidence at the moment that Liverpool might as well have Nikola Zigic up front, let alone the eighth most expensive player in football history.
Carroll's woes at Liverpool have been well-documented since he arrived at Anfield in a £35 million transfer and although Kenny Dalglish recently dismissed reports of a possible return to St James' Park, the problems undermining the towering hit-man persist.
The aforementioned football pundit suggests Carroll's confidence is unlikely to have been mended by Dalglish's decision to start the striker on the bench during Liverpool's drab 0-0 draw with Stoke on Saturday.
Cascarino intimates the Anfield club's record signing is patently suffering from a crisis of confidence at the moment and needs to be afforded further opportunities to impress, but concedes the Liverpool number nine "is only winning flick-ons" and little else.
"(Liverpool forward) Andy Carroll has no confidence and failing to start against Stoke will not have helped." Cascarino told The Times.
"The Liverpool striker is only winning flick-ons and they would be just as well having Nikola Zigic, of Birmingham, up front."
Despite being without the suspended Luis Suarez, Liverpool boss Kenny Dalglish opted to start Carroll on the bench and the club's underwhelming form in front of goal continued. The Reds managed just one shot on target during the entire game and Jamie Carragher fears their less than impressive home form is seriously hindering their top four ambitions this year.
"It's been a problem a few times at Anfield this season." The Anfield hero told the Liverpool Daily Post. "We need to sort that out before the end of the season if we want to get to where want to be, which is obviously the top four."
Liverpool's next two home games are aghainst Manchester City in the Carling Cup and their perennial rivals Manchester United in the FA Cup.
Carragher suggests the mentality of those two sides could make it easier for Liverpool to get the desired result because Sir Alex Ferguson and Roberto Mancini will both clearly be looking to win the game, rather than leave Anfield with a draw.
"Maybe when you play sides who will come on the front foot, it makes things a bit easier." The Liverpool defender continued. "Teams have come here this season and made it difficult but you would expect that City and United will come and try to win the game. That may make it easier for us."
© Copyright IBTimes 2023. All rights reserved.