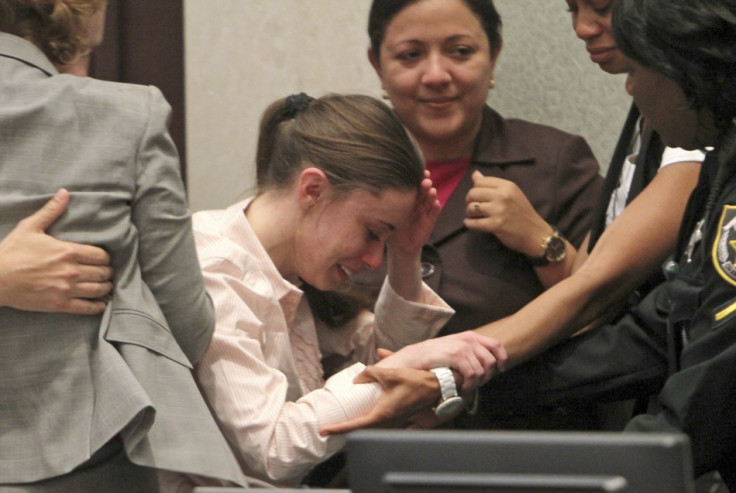 Nearly nine years after her daughter went missing and six years after being acquitted in her murder, Casey Anthony maintains she does not know what happened to her two-year old daughter Caylee.
Anthony spoke to The Associated Press and said she believes the public found her guilty before she was ever handed her verdict. However, she acknowledged that she understood why the public viewed her the way they did. "Based off what was in the media, I understand the reason people feel about me," Anthony said. "I understand why people have the opinions that they do."
The 30-year-old, who was dubbed "the most hated mom in America" by HLN's Nancy Grace, reportedly views herself as an Alice in Wonderland, with the public portraying the Red Queen.
"The queen is proclaiming: 'No, no, sentence first, verdict afterwards," she told the AP. "I sense and feel to this day that is a direct parallel to what I lived. My sentence was doled out long before there was a verdict. Sentence first, verdict afterwards. People found me guilty long before I had my day in court."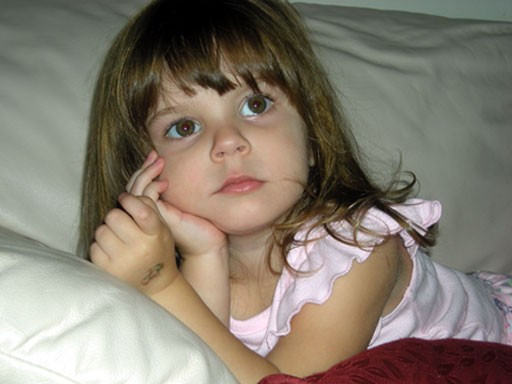 Anthony's daughter was reportedly last seen on 16 June 2008 but was first reported missing by Anthony's mother on 15 July. When Anthony was arrested on charges of child neglect, she told investigators that Caylee had disappeared with a babysitter.
On 11 December, a utility worker found the skeletal remains that were later determined to be Caylee's in a wooded area near Anthony's home. Prosecutors claimed Anthony used duct tape on her daughter to suffocate her but were unable to establish how the toddler died.
Following a nearly two-month trial, jurors deliberated for less than 11 hours before finding Anthony not guilty of first-degree murder, aggravated manslaughter and aggravated child abuse. According to the AP, Anthony was convicted of four counts of lying to police, though two counts would be dropped. She served three years in prison while awaiting trial.
Anthony admitted to lying to police about where she worked, about leaving Caylee with a babysitter, about telling two people, who she made up, that Caylee was missing and about receiving a phone call from her daughter the day before she was reported missing.
"Even if I would've told them everything that I told the psychologist, I hate to say this but I firmly believe I would have been in the same place. Because cops believe other cops. Cops tend to victimise the victims. I understand now ... I see why I was treated the way I was even had I been completely truthful," she said.
Anthony now lives in the South Florida home of Patrick McKenna, the private detective who was the lead investigator on her defence team. She works for McKenna doing social media searches and other investigative work, the AP reported.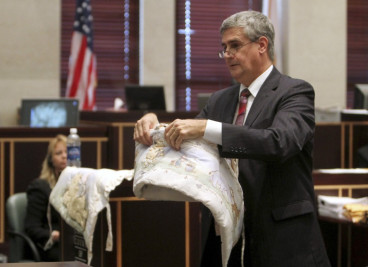 Despite her assertions that she is innocent of her daughter's death, former prosecutor Jeff Ashton said he does not doubt she is responsible. "I think that opinion will stay with me until somebody gives me an even semi-rational explanation for why you put duct tape over the face of a child other than to kill that child," Ashton told the Orlando Sentinel.
Ashton added he did not see any new details in the AP story about what happened to the young girl. "I didn't see anything new, which doesn't surprise me a bit," he said, "the same kind of blaming other people. ...just more of the same."
Following the AP's report, Investigation Discovery announced a three-night television series called "Casey Anthony: An American Murder Mystery" about Anthony's trial and the death of her daughter. The network will air the special on 9-11 April at 10pm EST/3am GMT.