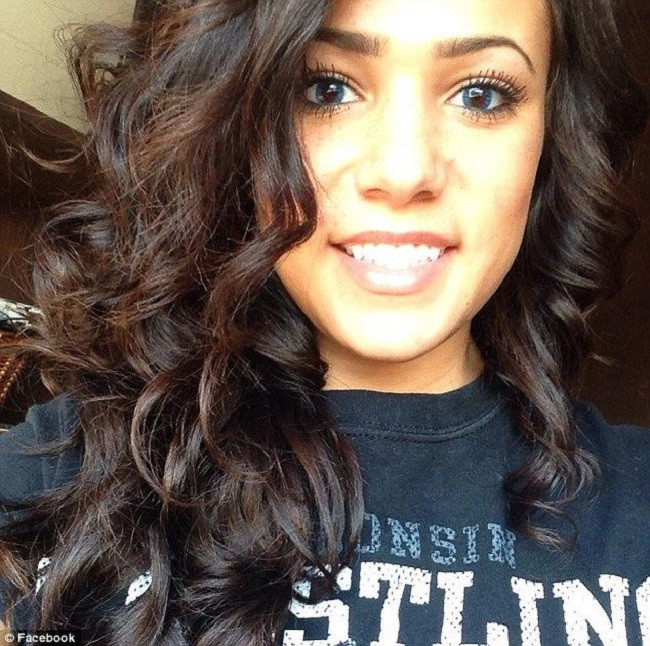 Straight-A student Alyssa Funke shot herself dead on a family boat after cyberbullies taunted her for appearing in a porn film.
The 19-year-old, who had planned to be an anesthesiologist, was mocked by former school mates at Stillwater High in Minnesota after featuring in a sex video with a stranger in Las Vegas on porn site, CastingCouch-X.
Students gathered around tables in the cafeteria to watch the film on their mobiles, according to KMSP-TV.
One posted on social media: "Nothing brings a school together like a porn star who graduated last year."
Another wrote "Wow your a thot", slang word for prostitute and said: "Does her dad know?"
Before her death Funke fought back on Twitter on 14 and 15 April.
On 16 April, she shot herself on a family boat on Big Carnelia Lake, 26 miles from River Falls and nine miles from Oak Park Heights.
KMSP-TV reported Funke's family believed the cyberbullying played a major role in her decision to end her life. But the Washington County Sheriff's Office did not think the threats amounted to the same level as criminal harassment.
Her devastated family have now set up The Alyssa Stop Bullying Fund. A family message on the site read:
"On Wednesday April 16, at the young age of 19 Alyssa Funke took her own life. Alyssa like so many other teens was a victim of bully and sadly the bullying lead to her death.
"Social media has revolutionised the way people bully each other now days. Now you can say whatever you want and not have to look the person in the face while doing it. This needs to stop!"
Family members told KMSP-TV that the teenager had money worries and struggled with depression.
Alyssa Funke was studying biology and chemistry at the University of Wisconsin at River Falls.
Her story draws parallels to student Miriam Weeks, 18, who was outed as porn star Belle Knox by one of her classmates earlier this year, and sat on the same Vegas couch for CastingCouch-X.