ABC's crime drama Castle returns for its 7th season on Monday, 29 September.
Season 7 picks up from where the Season 6 finale left off, at the scene of Rick Castle's (Nathan Fillion) car crash, and Kate Beckett (Stana Katic) frantically searching for him.
The premiere episode is titled Driven, and the official synopsis released by ABC reads:
The whereabouts of Rick's disappearance will be explored over the first few episodes. Showrunner David Amann previews that the shocking truth will not tear "Caskett" apart but "make them stronger."
This season will also dig deeper into Castle's backstory.
"We've been conscious for a while of wanting to dig a little more deeply into Castle, but we also felt like there was the mythology of Beckett['s mother's murder] to resolve," Amann explains.
"Now that it has been, we have some 'real estate' in which we can explore Castle without it being in competition with things going on in Beckett's backstory."
ABC has released a one-minute sneak-peek of the premiere episode.
A promotional picture released by ABC shows Rick and Kate in their wedding dress, and the poster reads, "Where is Castle?" The poster also features Castle's burning car.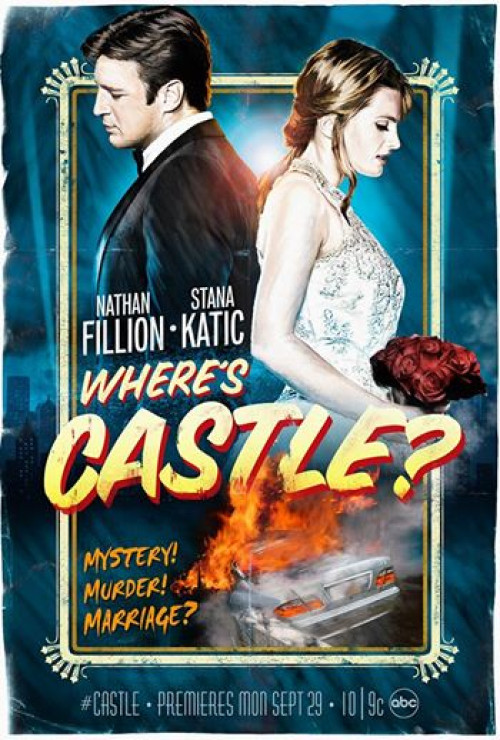 Will Kate find Rick in the premiere episode? Do let us know your opinions in the comments section below.