Thousands of Catalans have queued up outside polling stations on Sunday (1 October) since early morning despite resistance from the Spanish government.
The Spanish government has "annulled" Catalonia's banned independence referendum by shutting down electronic voting systems, but that has not stopped people from coming out for the vote. Regional officials said ballot boxes were ready and predicted a big turnout.
The organisers of the vote have asked people to turn up early at around 05.00am (03.00am GMT) and to wait for voting to start at 09.00am. They have pleaded for a peaceful vote, the BBC reported.
Eulalia Espinal I Tarro, a 65-year-old pensioner who started queuing up with around 100 others outside one polling station in a Barcelona school at around 5 in the morning, said: "I have got up early because my country needs me. We don't know what's going to happen but we have to be here."
According to reports, the ballot papers have just one question – "Do you want Catalonia to become an independent state in the form of a republic?" with two boxes marked Yes and No. Pro-independence Catalan leader Carles Puigdemont had earlier said that if the "yes" vote won, the Catalan government would declare independence within 48 hours.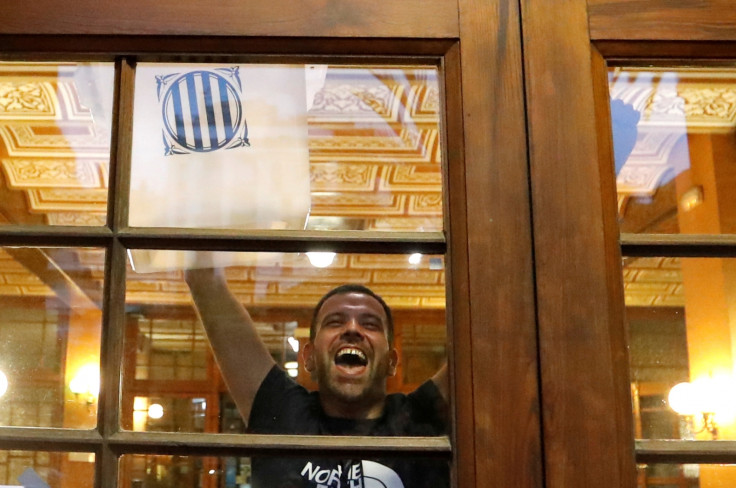 Voters have also been told to use any polling station if their designated voting place was shut.
The Spanish authorities have spared no effort to stop the referendum. They are shutting down the electronic voting systems and dozens of national police vehicles have left their base in Barcelona to stop the poll.
The national Guardia Civil obtained a court order enabling them to shut down 29 IT applications that could be used for voting and to count the results after Spain's constitutional court ruled that the vote is illegal.
Why do Catalans want independence?
Catalonia is a rich region of 7.5 million people in north-eastern Spain, which has its own language and culture.
The region also enjoys a high degree of autonomy under the Spanish constitution, like the Basque Country and Galicia, but for the last five years the pro-democracy leaders are demanding complete freedom.
But Madrid is totally opposed to this, and has said that because of the referendum, the country is facing its worst constitutional crisis in decades.
Prime Minister Mariano Rajoy said the vote goes against the constitution which refers to "the indissoluble unity of the Spanish nation, the common and indivisible homeland of all Spaniards".