Spain hires Looney Tunes cruise liner to house thousands of police in rebel Catalonia
The region will hold an independence vote even though it was ruled illegal by the constitutional court.
Spain is using a Looney Tunes-themed cruise liner to help house the thousands of national police it is deploying to stop Catalonia holding an independence referendum.
Three large cruise liners - the Azzurra, the Rhapsody and the Moby Dada - have been chartered to house almost 6,000 members of Spain's Guardia Civil amid concerns over divided loyalties in the autonomous community's own police force, the Mossos d' Esquadra.
Tensions are mounting across the region in the north-east of Spain, which plans to hold a succession vote on 1 October even though the country's constitutional court has ruled that the poll is illegal.
However, the arrival in the port of Barcelona of the Moby Dada – with a livery of 50-foot-high cartoon characters such as Duffy Duck and Wile E Coyote – has raised more than a few eyebrows.
The holiday liner hosts a show lounge, a shopping mall, children's play area and life-sized figures of Looney Tunes characters dotted about the vessel, according to the ship's website.
Comments on Twitter have not been able to resist poking fun at the idea of fully-armed police guards sitting next to a six foot figure of Tweety.
One tweet said: "It is time to invade Madrid with Walt Disney trains loaded with castellers [human towers, a Catalan cultural activity]."
Another tweet said: "All this referendum hassle is worth it just to see this ship full of police."
However, the Catalonia and central governments remain locked on a collision course. Spain's constitutional court has begun to impose daily fines of up to €12,000 (£10,600; $14,300) on top Catalan officials for every day they continue organising a banned referendum.
Spanish Prime Minister Mariano Rajoy appeared on national TV on 21 September, urging the region to give up its "escalation of radicalism and disobedience".
But the Catalonian government's vice president Oriol Junqueras said "everything is being done" to allow the vote to proceed.
The stand-off escalated on Wednesday 20 September in Barcelona, the Catalan capital, after national police searched government offices and seized 10 million voting slips from a warehouse.
This sparked late-night protests with a crowd up to 40,000 pro-Catalan supporters gathering outside the devolved government's economy ministry in the city.
Catalonia, a wealthy region of 7.5 million people, has its own language and culture but is not recognised as a separate nation by the Spanish state.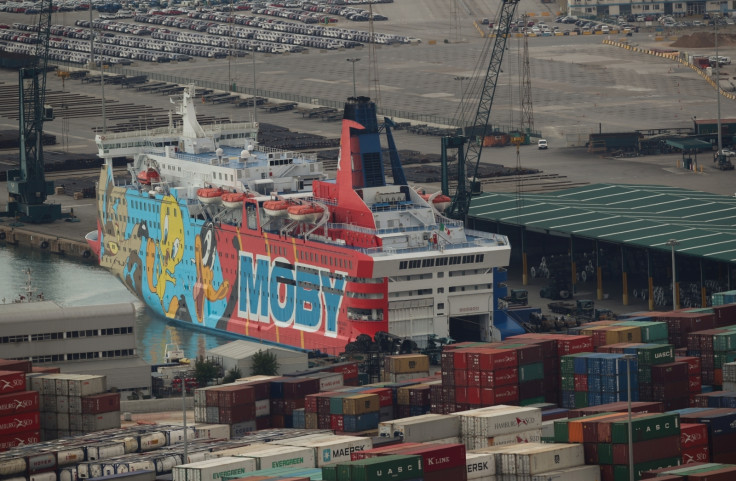 © Copyright IBTimes 2023. All rights reserved.