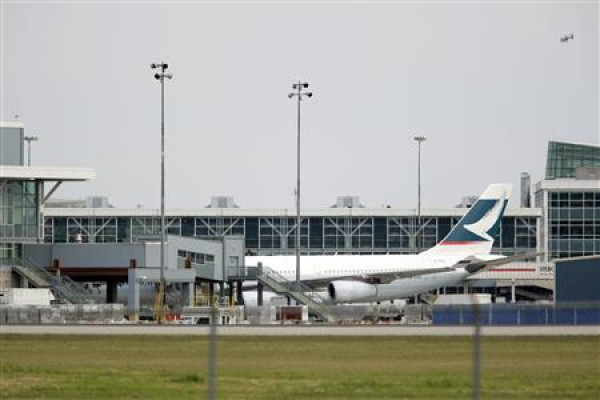 A Cathay Pacific passenger flight en route from Perth to Hong Kong with 267 people on board made an emergency landing in Bali, Indonesia early on Friday, 25 September, after some mid-air drama. All the 254 passengers and the 13 crew members are said to be safe.
The flight CX170, an Airbus A330, had to make the landing due to an engine defect, the airlines said. The passenger jet was cruising at an altitude of 36,000ft when the engine had some problem, following which the cabin went dark. Local reports from Australia suggest that passengers heard a loud bang before witnessing flames emerging from the motor of the jetliner. The passenger carrier has denied that there was fire on board.
"We can confirm that what witnesses saw was a light due to the engine failure, not a real fire. There was no engine fire and no fire warning," the jetliner said. Although firefighters were in place at the Denpansar International Airport, the flight was able to land and move to the gate normally, Cathay Pacific added. No injuries have been reported. The airline has also made lodging and boarding arrangements for travellers.
However, one of the passengers Joel Sirna was quoted as saying, "Mid-flight, we heard a loud bang and the plane started to shake, all the lights went out and I looked to the window and have just seen some flames and some sparks – the wing and the motor was on fire. There were a few people that were pretty shaken. The girl next to me started freaking out and crying, so I just tried to calm everyone down. That's what we had to do." [Via 6PR]