Catholic Church Fights Surge in Satanism With Exorcists [VIDEO]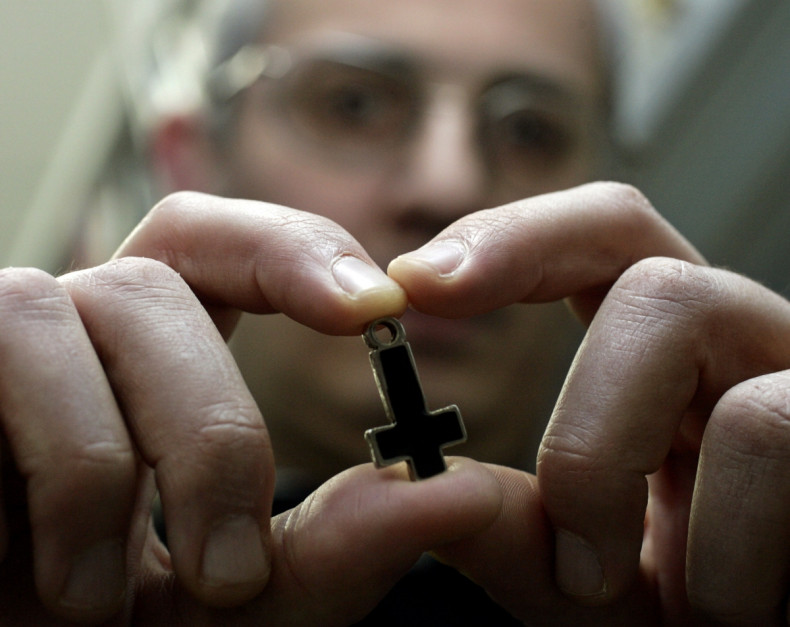 More priests are being trained as exorcists in response to the growth of black magic, paganism, Satanic rites and Ouija boards, according to the Roman Catholic Church.
As The Exorcist celebrates over 40 years as one of the scariest movies yet made, real-life expulsions of evil spirits by the Catholic Church are on the rise.
In the diocese of Milan, there are now seven new exorcists, while the bishop of Naples appointed three more clerics to fight against demonic possession. The Sardinian Catholic Church, fearful of devil worshippers, has shipped off three padres to Rome in order to conquer anti-Christs.
Spain has also stepped up their efforts to combat what Antonio Maria Rouco Varela, the archbishop of Madrid called "an unprecedented rise" in cases of "demonic possession".
The Church in Spain was dealing with many cases that "go beyond the competence of psychologists" and occurring with "a striking frequency", explained the archbishop. As a result, eight priests are undergoing vigorous training to release demons from their flock.
"Diabolical possessions are on the increase as a result of people subscribing to occultism," said Fr Francesco Bamonte, the president of the Italy-based International Association for Exorcists. "The few exorcists that we have in the dioceses are often not able to handle the enormous number of requests for help," he told La Repubblica.
Another reason the Catholic Church has stepped up its efforts is to provide an 'official' service, as opposed to the many unauthorised exorcists.
"There are all these guys, some of them priests, who have set themselves up as exorcists," said John Allen, an expert on the Vatican from the National Catholic Reporter, told the Telegraph.
"A lot of it is fairly dodgy theologically — they are self-appointed exorcists running around purporting to be acting on behalf of the Church.
"Now there is an attempt to ensure that all this is done in accordance with the Church's official teaching. The hierarchy don't want it going on outside the official channels."
Pope Francis has not publicly commented on exorcisms, but in May last year, it was claimed that Pope Francis had performed an exorcism during a Mass in St Peter's Square.
The Exorcist celebrated its 40<sup>th anniversary in 2013