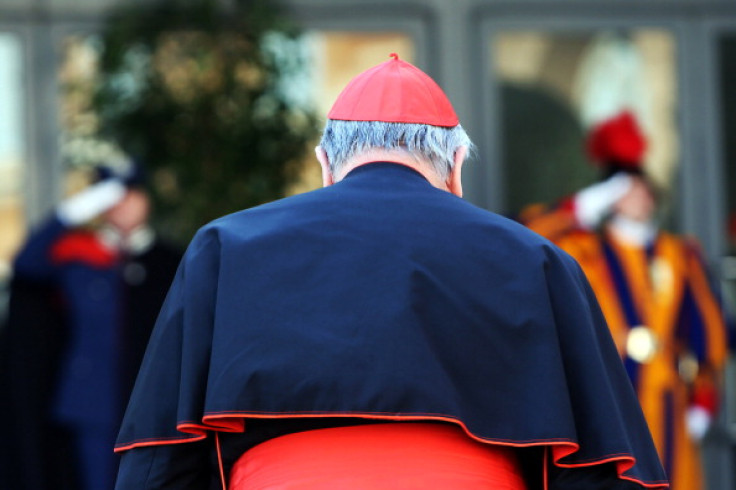 Italian law enforcement has arrested a Catholic priest working in the parish of the village of Sant'Agata who, for at least three years, is alleged to have raped several children under the age of 14.
Father Pio Guidolin now stands accused of sexual assault on minors. Local media reported that the carabinieri – military police – arrested the priest on Friday (1 December) following an investigation by the District Prosecutor's Office in Catania, the second largest city of Sicily.
The priest allegedly exploited his role and took advantage of the "fragility of several youngsters" who were left disturbed by the incidents, read a notice released by the prosecutor of Catania.
Police believe the priest forced children to perform sexual acts. According to La Stampa, Guidolin would sprinkle victims with holy oil taken from his church.
He would reportedly conduct what he claimed were "purifying acts" to "soothe their inner sufferings."
The police investigation discovered that after one child refused to submit to the priest he was isolated from the religious community.
Local media revealed that after some parents became highly suspicious of his actions he threatened and intimidated them by speaking about his knowledge and links to the mafia.
La Stampa said the priest was known for being "affable and friendly" towards the community. Before his arrest, however, he had already been removed from his parish and transferred to another church without assignment.
A canonical trial by an ecclesiastical tribunal has now been launched.
A report published by La Sicilia said that the Congregation for the Doctrine of the Faith – a body responsible for promoting and defending the Catholic religion – was investigating.
It is believed that Guidolin has been sentenced to a "reduction in a lay state" – or defrocking.