A Catholic priest based in Virginia is taking a leave of absence after revealing that he was previously a member of the Ku Klux Klan.
Father William Aitcheson, a member of the Catholic Diocese of Arlington, admitted he joined the racist hate group as an "impressionable young man" and went on to commit "despicable" acts.
Aitcheson, who was ordained for the Diocese of Reno-Las Vegas, made the admission while writing in the Catholic Herald in the wake of Charlottesville rally attended by the KKK and other far-right groups.
According to Fox5, Aitcheson was in fact the leader of a KKK group responsible for burning crosses in the College Park area of Prince George's County during the late 70s. The group were also considering bombing the National Association for the Advancement of Colored People's (NAACP) offices in Prince George's County, the broadcaster added. The priest also spent 90 days in jail for a misdemeanour charge before being ordained
Aitcheson said: "When I think back on burning crosses, a threatening letter, and so on, I feel as though I am speaking of somebody else. It's hard to believe that was me.
"The images from Charlottesville are embarrassing. They embarrass us as a country, but for those who have repented from a damaging and destructive past, the images should bring us to our knees in prayer. Racists have polluted minds, twisted by an ideology that reinforces the false belief that they are superior to others.
"If there are any white supremacists reading this, I have a message for you: you will find no fulfilment in this ideology. Your hate will never be satisfied and your anger will never subside. I encourage you to find peace and mercy in the only place where it is authentic and unending: Jesus Christ."
Aitcheson adds: "While 40 years have passed, I must say this: 'I'm sorry. To anyone who has been subjected to racism or bigotry, I am sorry.' I have no excuse, but I hope you will forgive me."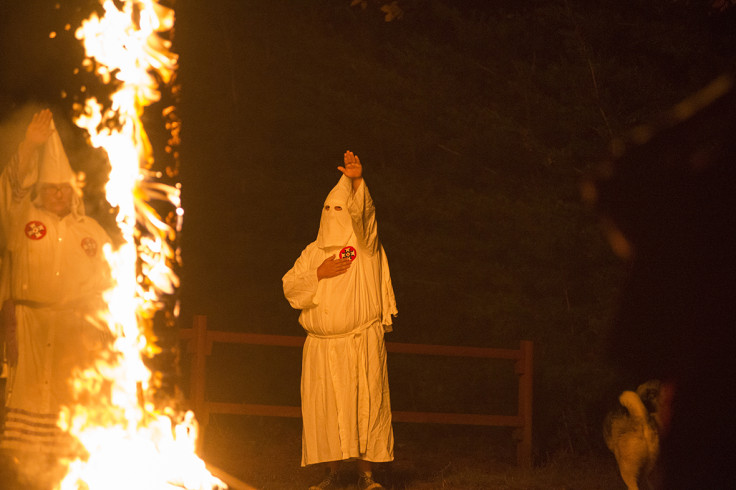 Aitcheson has now voluntarily stepped away from public ministry for the "wellbeing of the Church and parish community".
In response to the revelations, Bishop Burbidge of the Catholic Dioceses of Arlington said Aitcheson's past links with the KKK are "sad and deeply troubling".
He added: "I pray that in our current political and social climate his message will reach those who support hate and division, and inspire them to a conversion of heart. Our Lord is ready to help them begin a new journey, one where they will find peace, love, and mercy. The Catholic Church will walk with anyone to help bring them closer to God."
The Dioceses said there have been no accusations of racism or bigotry towards Aitcheson throughout his time at Arlington.