A heavily-armed white nationalist who was filmed threatening he would kill protesters at the Unite the Right rally in Charlottesville has released of video of himself in tears "terrified" at the prospect of his arrest.
Christopher Cantwell was captured in the Vice documentary Charlottesville: Race and Terror boasting about how he is carrying a pistol and has been going to the gym so he is "more capable of violence" during the Virginia rally attended by Neo-Nazis, the KKK and other white supremacists. He was later showing of his personal armoury of guns, including two assault rifles.
When asked if white supremacists are the only group not prepared to be violent, Cantwell replied: "I'm not even saying we're not violent, I'm saying f*****g we did not aggress, we did not initiate force against anybody.
"We're not non-violent. We'll f*****g kill these people if we have to."
Heather Heyer was killed in a suspected ram-raiding attack by alleged fellow white supremacist James Fields while protesting against the Unite the Right rally. During the film, Cantwell described Heyer's death as a "point for us" as "nobody on our side died".
He added: "The fact that none of our people killed anyone unjustly, I think is a plus for us. We showed our rivals we won't be cowed."
Cantwell even predicted that "a lot more people are going to die before we're done here."
He added: "People die violent deaths all the time. That's part of the reason we want an ethno-state, the blacks are killing each other in staggering numbers. These people want violence, and the riot is just meeting market demand."
Cantwell has now released a video of himself in hiding crying at the possibility there's a warrant out for his arrest. He said: "They said that they wouldn't confirm it but that I could find this out if I wanted to go a local magistrate or something. I don't know what to do. I need guidance.
"With everything that's happening, I don't think it's very wise for me to go anywhere. There's a state of emergency. The National Guard is here."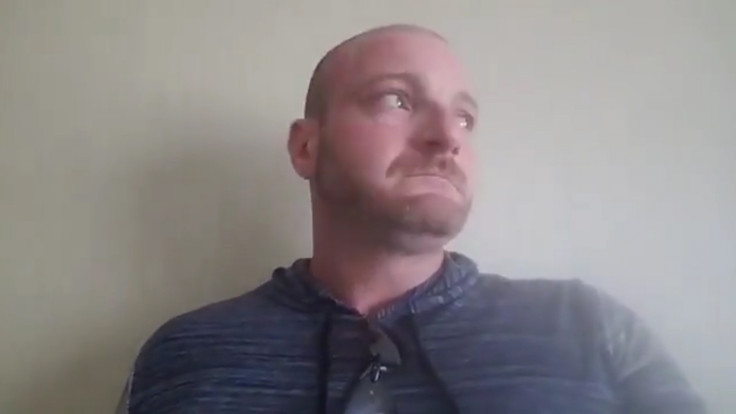 He adds: "I'm watching CNNtalk about this as a violent, white nationalist protest. We have done everything in our power to keep this peaceful."
Towards the end of the video, the 36-year-old gives out his number and offers law enforcement officers to chance to speak to him so he can give them his location, while warning them that he is still armed. "I do not want violence with you," he said. "I'm terrified. I'm afraid you're going to kill me, I really am."
Elsewhere, Facebook confirmed that they have removed Cantwell's profile and his podcast from the social network for violating its policies on hate speech.